Your product content syndication software should accomplish several tasks.
Enrich product detail pages
Automatically update content
Simplify sharing brand assets with retailers
The biggest advantage of product content syndication software, though, is that it saves brands and retailers huge amounts of time chasing each other down, ensuring the proper assets are being used, and that each party is on the same page.
While all product content syndication platforms are designed to help put brand content on retailer product pages, some fall short in terms of features, analytics, organization, or integrations with other systems.
What is Product Content Syndication?
Product content syndication is the distribution of brand-created content across the product pages of eCommerce retailers. This mutually beneficial relationship means that both brands and retailers sell more products.
Syndication is a term that became popular in the 1950s and 1960s when television stations across the US would run the same programs, even though they were hosted and produced by a different station. This is known as broadcast syndication.
Why You Need Product Content Syndication Software
Product content syndication connects eCommerce brands and retailers, fosters better working relationships and improves collaboration between suppliers and sellers. Here are a few other reasons why it's important to find the best product content syndication solution:
It achieves brand consistency.
It removes the burden of content updates from retailers.
It automates the distribution of content from brands to retailers.
It helps customers understand products with videos, 3D models and augmented reality.
Last, but certainly not least – it improves your bottom line.
DemoUp Cliplister: The Best Product Content Syndication Software for 2023
Of course, this will come across as biased to put DemoUp Cliplister as number one for the best product content syndication software, but we're not the only ones that think DemoUp Cliplister is the best: over 350 retailers and 3,000 brands connect to the network and share successes every day, so we have evidence to back up our claim.

Here are the reasons why DemoUp Cliplister is the best way to syndicate product content, with the benefits for eCommerce brands and retailers broken down separately.
Benefits of DemoUp Cliplister Product Content Syndication Software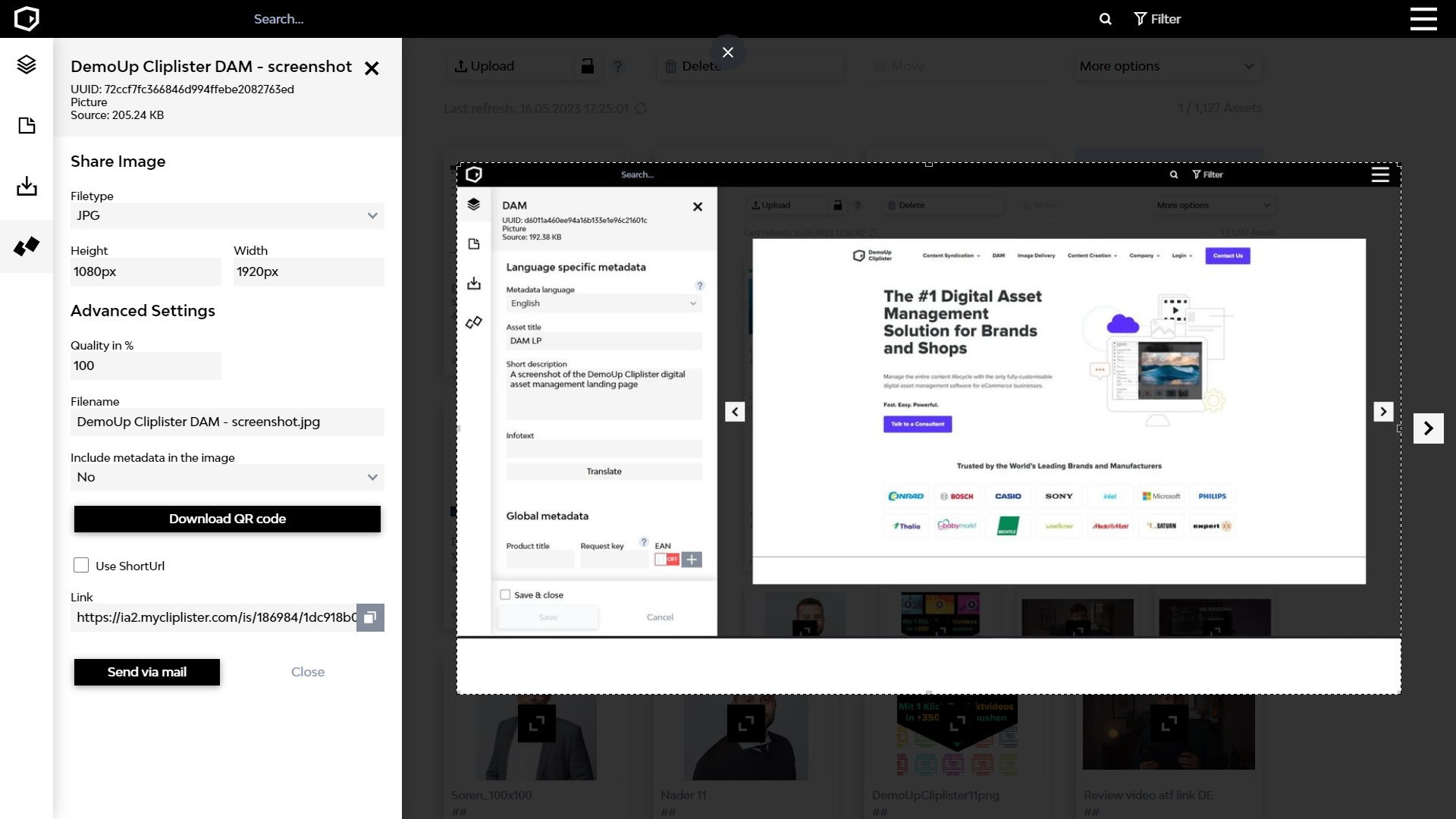 DemoUp Cliplister's product content syndication software for brands has several unique aspects hard to find anywhere else:
One-click syndication to 350+ retailers worldwide.
Display videos, 3D and AR assets above the fold in retailer product galleries.
Easy content organization and management.
Full content oversight.
Full suite of data analytics.
One-click content removal.
Easy license management and compliance.
And here are the features of DemoUp Cliplister's product content syndication software for retailers:
Copy and paste implementation.
Instant distribution of brand content to your product galleries.
Over 3,000 brands on board.
Content (videos, 3D models and AR experiences) in 35+ languages.
Full suite of data analytics.
Fully customizable thumbnails.
Native video player keeps customers on your pages (and off YouTube).
Of course, it wouldn't be fair to simply declare DemoUp Cliplister the best, so we also provide in-depth articles about the top alternatives to help you in your search for a solution.
The Top Product Content Syndication Software Alternatives
Getting Started With the Best Product Content Syndication Software – DemoUp Cliplister
Switching to DemoUp Cliplister is easy because brands simply upload files to the network and retailers just copy and paste a few lines of code. We also provide a free consultation and demo of our solution, so you can join the network right away.
Here's what most product demonstrations look like:
A short discussion about your unique syndication requirements.
A quick product demonstration catered to your scenario.
A Q&A session with an eCommerce specialist who can answer all your questions.
That's all there is to it. If you decide to use DemoUp Cliplister for product content syndication, we handle the IT implementation, so your teams are free to do what they do best – sell more products.
Want to see why 3,000+ brands and 350+ retailers use DemoUp Cliplister as their product content syndication platform? Talk to a consultant and book a free demo to learn how DemoUp Clipister can accelerate your eCommerce growth.