Tutorial videos are quite common these days. Many people look for these videos when they want to try something new. In fact, stats have shown that over 52% of people watch at least two tutorial videos per week, and this number is expected to keep rising.
So, what are tutorial videos, and how do you make them? Read on for all your answers in this comprehensive guide.
What is a Video Tutorial?
Tutorial videos are essential tools for showcasing various tasks and product functionalities to viewers. Whether you're assembling your child's crib or exploring the capabilities of a new product, these product videos provide viewers with a visual and informative guide on how to use a specific item.
Video Tutorial Examples
There are a few things to keep in mind before you start making tutorial videos. You should first try and understand what your customer wants. Is your product new to the market, or are there similar variants? This will give you an idea of the kind of video tutorial you want to make.
Evolution Wireless by Sennheiser
PGlmcmFtZSBzcmM9Imh0dHBzOi8vd3d3LnlvdXR1YmUtbm9jb29raWUuY29tL2VtYmVkL2RqX1B6NHVzN0Z3P3NpPWlXdk1PdzhmN0ltYlhpWGMiIHN0eWxlPSJib3JkZXI6MHB4ICNmZmZmZmYgbm9uZTsiIG5hbWU9Im15aUZyYW1lIiBzY3JvbGxpbmc9Im5vIiBmcmFtZWJvcmRlcj0iMSIgbWFyZ2luaGVpZ2h0PSIwcHgiIG1hcmdpbndpZHRoPSIwcHgiIGhlaWdodD0iNDAwcHgiIHdpZHRoPSI2MDBweCIgYWxsb3dmdWxsc2NyZWVuPjwvaWZyYW1lPg==
In this Evolution Wireless by Sennheiser tutorial, you get a full introduction to the product from unboxing to the initial setup. This simple type of video is effective at showing how a user can start using the product immediately.
Canon T3 Camera
PGlmcmFtZSBzcmM9Imh0dHBzOi8vd3d3LnlvdXR1YmUtbm9jb29raWUuY29tL2VtYmVkL2NId01VZC1xWUEwP3NpPV8xTEprMDVSejViTGo3VnciIHN0eWxlPSJib3JkZXI6MHB4ICNmZmZmZmYgbm9uZTsiIG5hbWU9Im15aUZyYW1lIiBzY3JvbGxpbmc9Im5vIiBmcmFtZWJvcmRlcj0iMSIgbWFyZ2luaGVpZ2h0PSIwcHgiIG1hcmdpbndpZHRoPSIwcHgiIGhlaWdodD0iNDAwcHgiIHdpZHRoPSI2MDBweCIgYWxsb3dmdWxsc2NyZWVuPjwvaWZyYW1lPg==
Alternatively, this Canon T3 tutorial is a great example of user-generated content (UGC) that's also instructional. Not only do these types of videos come across as genuine, but they're also a great way to demonstrate how to use a product.
Benefits of Product Tutorial Videos
For ecommerce brands, product tutorial videos can significantly boost conversion rates by showcasing products in action and addressing potential customer concerns.
Additionally, these videos can help establish trust and credibility, as they provide valuable information and demonstrate a commitment to customer satisfaction, leading to increased sales and customer loyalty.
Product Tutorial Video Benefits
Why Tutorial Videos are So Effective
Ecommerce product tutorial videos are highly effective due to their dynamic and engaging way of showcasing a product's features and benefits. They cater to different learning styles, making it easier for customers to understand the product.
These videos also address common customer questions and concerns efficiently, reducing the need for customers to seek additional information or contact customer support.
Furthermore, product tutorial videos enhance the customer experience by offering a virtual test drive of the product, helping customers assess its suitability for their needs.
Ecommerce brands can leverage these videos for cross-selling and upselling, increasing the average order value and encouraging customers to explore additional offerings.
Ease Your Customers' Doubts
Product Tutorial Videos for eCommerce
More Conversions
According to a
study by Animoto
, customers are 73% more likely to buy when there is video on a product page.
Fewer Returns
When people understand how to use a product, they are far less likely to return it.
More Revenue
The use of video on a product page can increase conversions
up to 86%
.
Moreover, product tutorial videos can boost search engine optimization (SEO), enhancing a brand's visibility and driving more organic traffic to their ecommerce site.
These videos are easily shareable on social media and other digital marketing channels, expanding their reach and attracting new potential customers.
Additionally, they can go viral, increasing brand awareness and driving traffic to the ecommerce website.
Lastly, the data and analytics from product tutorial videos provide valuable insights into customer behavior and preferences, which enables you to optimize campaigns for higher conversion rates and more revenue.
Types of "How-To" Videos
Now that you know what tutorial videos are, this section will look at the different types of video tutorials and how they help your customers.
Product Demonstrations
Product demo videos are a great way to showcase the features and functions of a product. They also include explanations to ensure the viewer understands how the product works.
In contrast to content like review videos, product demos focus on how to use the product, rather than evaluating it.
If you're still unsure whether demo videos are right for your products, here are some features you should note:
Demonstration videos attract people from all walks of life. They help businesses capture new customers and increase their global reach.
Product demos educate customers, which allows them to make informed decisions.
Demo videos provide an in-depth explanation of a product.
Product demonstrations improve brand awareness. Customers always remember brands that make life easier for them.
How-To Videos
How-to videos are tutorial videos that usually come up when you search for a solution to a specific problem. These types of product videos often showcase step-by-step instructions on how to use a product, or even a single feature in more complex situations.
Common examples include looking for steps to assemble your new home theater or ways to get your water heater working better. These videos can be used as instructions on using a physical product or service.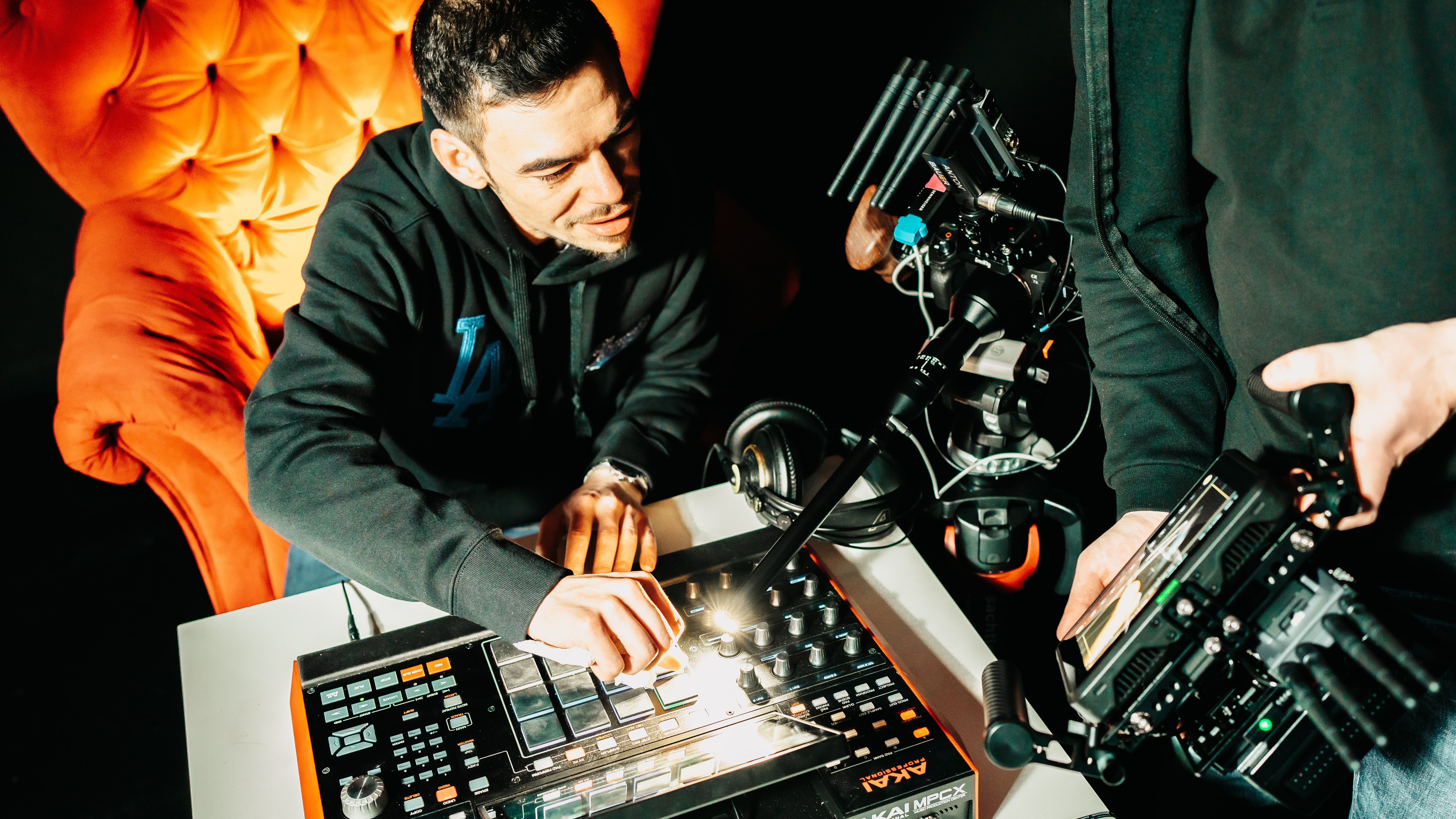 Installation Guides
Most brands use installation or setup guides after selling a product to a customer. These guides help customers understand how to install or set up a product if they choose to do it themselves. This is beneficial as an easy installation can be the difference maker in a sale.
PGlmcmFtZSBzcmM9Imh0dHBzOi8vd3d3LnlvdXR1YmUtbm9jb29raWUuY29tL2VtYmVkLzg3X3Q4SDh2U3JjP3NpPV9xQ1hBdTR2d2gwYzBzTGoiIHN0eWxlPSJib3JkZXI6MHB4ICNmZmZmZmYgbm9uZTsiIG5hbWU9Im15aUZyYW1lIiBzY3JvbGxpbmc9Im5vIiBmcmFtZWJvcmRlcj0iMSIgbWFyZ2luaGVpZ2h0PSIwcHgiIG1hcmdpbndpZHRoPSIwcHgiIGhlaWdodD0iNDAwcHgiIHdpZHRoPSI2MDBweCIgYWxsb3dmdWxsc2NyZWVuPjwvaWZyYW1lPg==
As seen in this example from Jabra, installation guides help customers be confident their product is set up properly. Ensure the guide follows a logical flow, has bite-sized steps, and easy-to-understand language for best results.
Size and Fit Guides
When was the last time you purchased something online and got the correct size delivered? This is a predicament, especially when buying apparel, shoes, and even furniture online.
Size and fit guides solve this problem by explaining to customers what a specific size is. Take men's pants, for example.
Men's pants have multiple measurements, including waste circumference, inseam, and total length. A tutorial video would show people how to take these measurements so they order the correct size.
How to Make a Product Tutorial Video
So, with all this in mind, how do you create a tutorial video? Follow these steps:
8 Steps for Success
Keep your target audience in mind
Develop your storyboard, script, and brief
Edit and finalize the video
Publish to PDPs with DemoUp Cliplister
Step 1: Define Your Goals
Your first step is to define the video's purpose. Are you looking to help customers and build brand awareness, or are you just looking to improve conversions? Your answers to these questions define the rest of the process.
Goals also help determine what channel you will use for distribution. If your purpose is to improve brand awareness, you should share these videos on social networks to help customers know your products better.
If you're looking to improve conversions, these videos should be shared on product pages at your partner shops, so more customers will end up seeing the video when they consider purchasing something.
Step 2: Keep Your Target Audience in Mind
After your goal is set, you need to determine your audience. If you're unsure who to target, you will end up creating content that no one relates to. This results in wasted time and effort.
When you know your target customers, you know what they want to see. You're aware of their needs, and this helps you determine which direction you want your video to take.
Another reason you need to know your target audience is localization. When you know which area your customers live in, your video can be created accordingly.
For example, if you're selling apparel and your target audience lives in cold weather, you can target them with videos for jackets or gloves to help keep them warm. Or you can translate a video for use in other markets.
Step 3: Develop Your Storyboard, Script, and Brief
The next step is to create your storyboard. A storyboard is a visual layout of the key elements of your video. It should be well thought-out and coherent. In other words, a storyboard explains the basic concept of the video.
Next, you need to create a script. While you don't necessarily need a voiceover, it's good to have text displayed on the screen that helps customers understand what's happening.
Once the storyboard and script are ready, you also need to include a brief. A brief is specifically for the person creating the video.
A brief should include things like what the video should focus on and "no-gos" that you don't want included. Planning this stage well helps you save time and effort when filming.
Sound familiar?
Most companies can storyboard, write scripts, and create project briefs efficiently, but most lack the internal resources required to create and publish these videos at scale.
If this sounds like your brand, we encourage you to talk to a consultant today. One of our friendly representatives will be happy to assist with your project's requirements.
Step 4: Build the Set
Of course, you will need some sort of location where you will film. When you scout for a location, the primary concern is proper lighting and backgrounds to help the video stand out. This plays a massive role in your video's success.
Your video should explain how to use your product and how it helps buyers. Don't overcomplicate things, and ensure your video is kept as simple as possible. It's all about helping customers relate to your product.
Step 5: Source Talent
For a tutorial, someone must perform the demonstration. Product testers and industry experts are perfect for these types of videos.
For example, if you're selling tennis rackets, you can get someone who plays competitive tennis to speak about your product. Similarly, if you're selling microphones, you can rope in a musician or content creator. This helps create trust and authenticity.
Sourcing the right talent for your product videos will give the viewers the impression that people with expertise use your products. While this costs a bit, it's worth the investment.
Step 6: Film the Video
The next step is to film the video. Make sure you film efficiently, as this cuts down the time and cost involved. If there are minor issues like background sounds, the post-production team can fix them during editing.
Step 7: Edit and Finalize the Video
This is the last step of production. Make sure the post-production team has a process in place to ensure consistency. Armed with the right software, your team can quickly and easily add graphics, improve audio, and fix errors.
Finally, export the video in the correct format. To ensure it plays properly on all platforms, you should export the video in the highest quality possible. For most situations, this means at least 4K resolution. All the above steps will go to waste if the video is not in the right format.
Step 8: Publish to PDPs with DemoUp Cliplister
Sharing your videos with a vast network of retailers is essential for results. However, this is a challenge all on its own.
Most brands struggle to have content uploaded to retailer PDPs on time. The main reason for this is that retailers are overwhelmed with upload requests from brands.
But what if you could maintain full control of your content and update it across all relevant PDPs at all your retailers?
Well, you can.
DemoUp Cliplister enables brands to control their product content directly on retailers' sites through our syndication network.
34% more conversions. 80% less cost.
Produce and syndicate product tutorial videos to 350+ online shops with DemoUp Cliplister.
Talk to a Consultant
When to Outsource Product Tutorial Video Production
If you want to leverage the power of product tutorials, you need to make sure your videos are high-quality, relevant, and focus on the biggest problems your customers face while using your products.
For many companies, hiring a professional eCommerce content production company is the best way to manage this. Here are some of the reasons why it makes sense to outsource product tutorial video production:
Your Videos are Bland
Let's face it, most people don't read setup guides before they start playing with their new toys. Tutorial videos should tackle this challenge and present the same content in a unique, engaging way.
Many brands have moved to user-generated product tutorials featuring influencers or industry experts. Plus, you can spice up this content with other types like video reviews or product unboxings.
You Don't Have Production Equipment
Some professional quality video cameras can cost upwards of €3,000 per day to rent. Add-in the cost of crew, talent, and editing, and product video production costs get expensive fast.
Outsourcing production allows you to leverage economies of scale, and the knowledge your production partner has managing projects of this kind.
Sourcing Talent is a Nightmare
If you go the UGC route (which we recommend), you need to find someone willing to conduct the tutorial. This is one of the biggest problems brands face when creating this type of content.
Not only do you need to negotiate contracts, terms, and rights ownership, you must also rely on the creator. We've heard several stories of unreliable influencers from companies who are now our clients.
A production company works with product testers, influencers, and industry experts every day, and knows how to leverage their networks.
Create Product Tutorial Videos with DemoUp Cliplister
Producing high-quality videos requires time, effort, high-quality equipment, and top-notch talent. While you can do this in-house, it's quite expensive. And, challenging.
That's why world-beating brands like Samsung, Logitech, and Sennheiser outsource their content creation projects to us. Our team has over 10 years of experience creating engaging, compelling, and authentic UGC your customers will love.
All you need is a 30-minute briefing, and we'll work together to start creating high-quality and convincing content. During the briefing, we'll go over all your requirements, "no-gos", and special requests.
Product videos are usually uploaded directly to the PDPs at 350+ worldwide retailers four to six weeks after that. All we need is a GTIN (EAN). No more missed product launches, headaches with influencers, or low-quality content ever again.
eCommerce Tutorial Video Production with DemoUp Cliplister
What You Get With Us
34% Conversion Uplift
Retailers in our cohort that stream these videos see an average add-to-cart increase of 34%.
Full-Cycle Project Management
Outsource all your tasks from project scoping, to influencer management, to content distribution.
Quarterly Performance Reports
Get data driven reports so you can optimize your product video campaigns.
Save 80% Over Classic Agencies
Optimize costs by uploading finished videos to our network of 350+ global retailers.
Regular Project Updates
Our team of project managers keeps you updated on progress throughout the production process.
4-6 Week Turnarounds
Average turnaround time of less than 6 weeks. (Subject to seasonal demand and other factors.)
Wrapping Up
Compelling tutorial videos can be the final push many consumers need to make a purchase. Make us part of your process and see how quick, painless, and easy it is take your content from an idea to a product page.
Tutorial Video FAQs
Still unsure about tutorial videos? Here are the most frequently asked questions we hear from our clients.
Tutorial videos are explanatory videos that show how to use a product for a specific use case. In eCommerce, tutorial videos are a type of product video and are useful for product page content.
Tutorial videos can range in cost depending on whether you want to create the videos in-house or outsource them. Though it may seem cheaper to create video tutorials in-house, there are many costs associated with it, including the time it takes employees to manage the project, the cost of equipment, and software licenses. On the other hand, a video production company has all the knowledge and equipment already on hand. This frees up resources and manpower for work on other projects. Outsourced production is usually cheaper for most brands.
Tutorial videos also have a few other names, like how-to videos, explainer videos, and instructional videos. There are slight nuances between the names, but they're frequently used interchangeably.
Tutorial content is multimedia created to teach people. Within eCommerce, tutorial content often contains information about how to use products, instructions for repairing or replacing components, or explanations of concepts related to products.
Data shows that attention spans drop off after 6-10 minutes. However, depending on the complexity of your product, a video can run as long as 20 minutes. The most successful videos stay on topic, concise, and engaging.