Supercharge Sales with Unboxing Videos
With the rise of digital media, unboxing videos are becoming more popular by the day. However, unboxing goes far beyond the mere unpacking of products. The widespread enjoyment of these videos is fueled not only by interest in the product itself, but also by the reviwer's contagious excitement and the way the product is handled during unpacking.
For these reasons, unboxing videos represent great marketing opportunities. This novel trend focuses not only on the product's core features, but also on it's appearence and packaging. Unboxing videos are no longer simply a YouTube phenomenon, but a core part of many marketing strategies for global eCommerce businesses.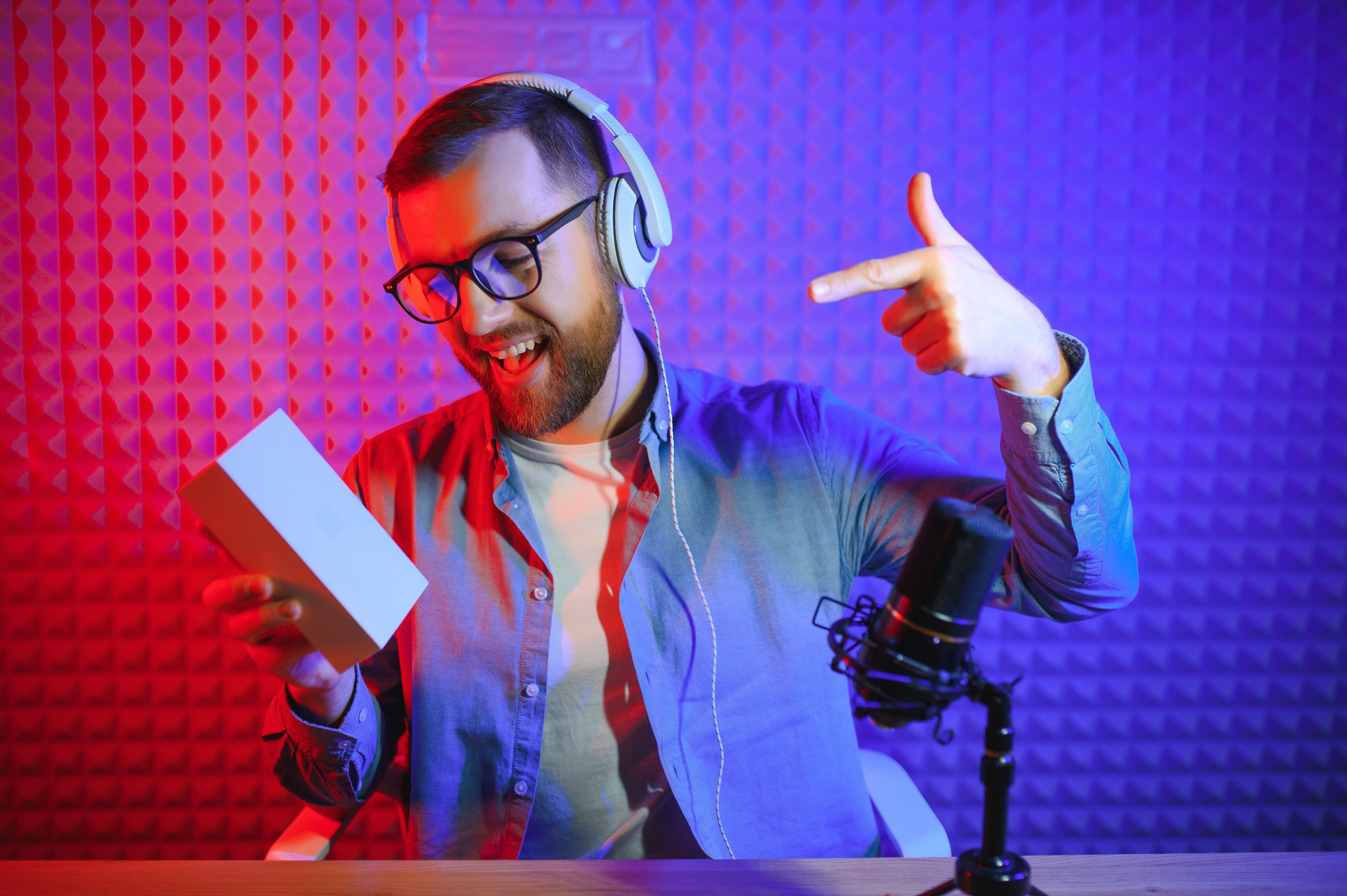 The rest of this article will focus on why unboxing videos are so popular, the psychological factors in play, and how you can leverage them to supercharge eCommerce sales.
What is Unboxing?
Unboxing has grown to become an important marketing tool and an integral part of authentic customer communication. But what exactly is unboxing?
Unboxing is a type of video in which a product is removed from its packaging explained in detail by a reviewer. The reviewer then comments on all the aspects of the product that stand out when they take it out of the box – hence the name "unboxing".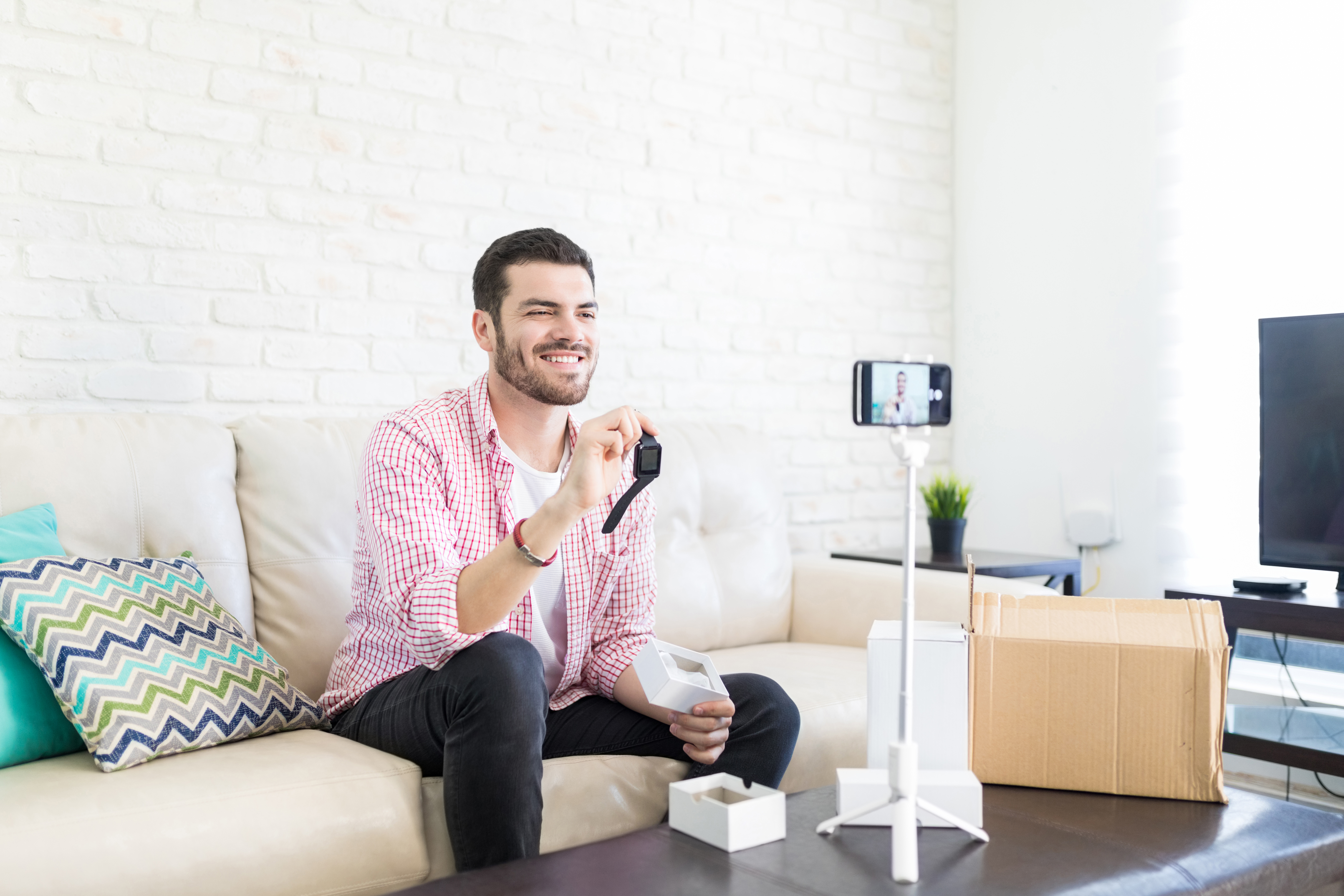 Similar to the classic unwrapping of gifts, the unboxing of new products is associated with joy, excitement, and enthusiasm. For about a decade, companies have been using this as a marketing strategy to optimize the customer experience. Unboxing videos are known to trigger strong psychological effects in consumers that create a sense of desire.
With the advent of e-commerce and social media, more and more products are advertised and soldd online, eliminating the physical component of shopping in brick-and-mortar stores. Unboxing videos solve this problem by passing on the product experience virtually.
The Allure of Unboxing Videos
Much of the satisfaction associated with review videos lies in the stimuli of anticipation, surprise, and reward, which are largely responsible for repeat purchases. Users perceive the experience as pleasant and develop a desire incorporate your products into their daily lives.
Several stimuli occur during the unboxing process, mainly in the forms of visuals and audio. Through these stimuli, the viewer experiences positive associations with the product and brand. These associations leads to a psychological reaction, which is a desire and intention to buy.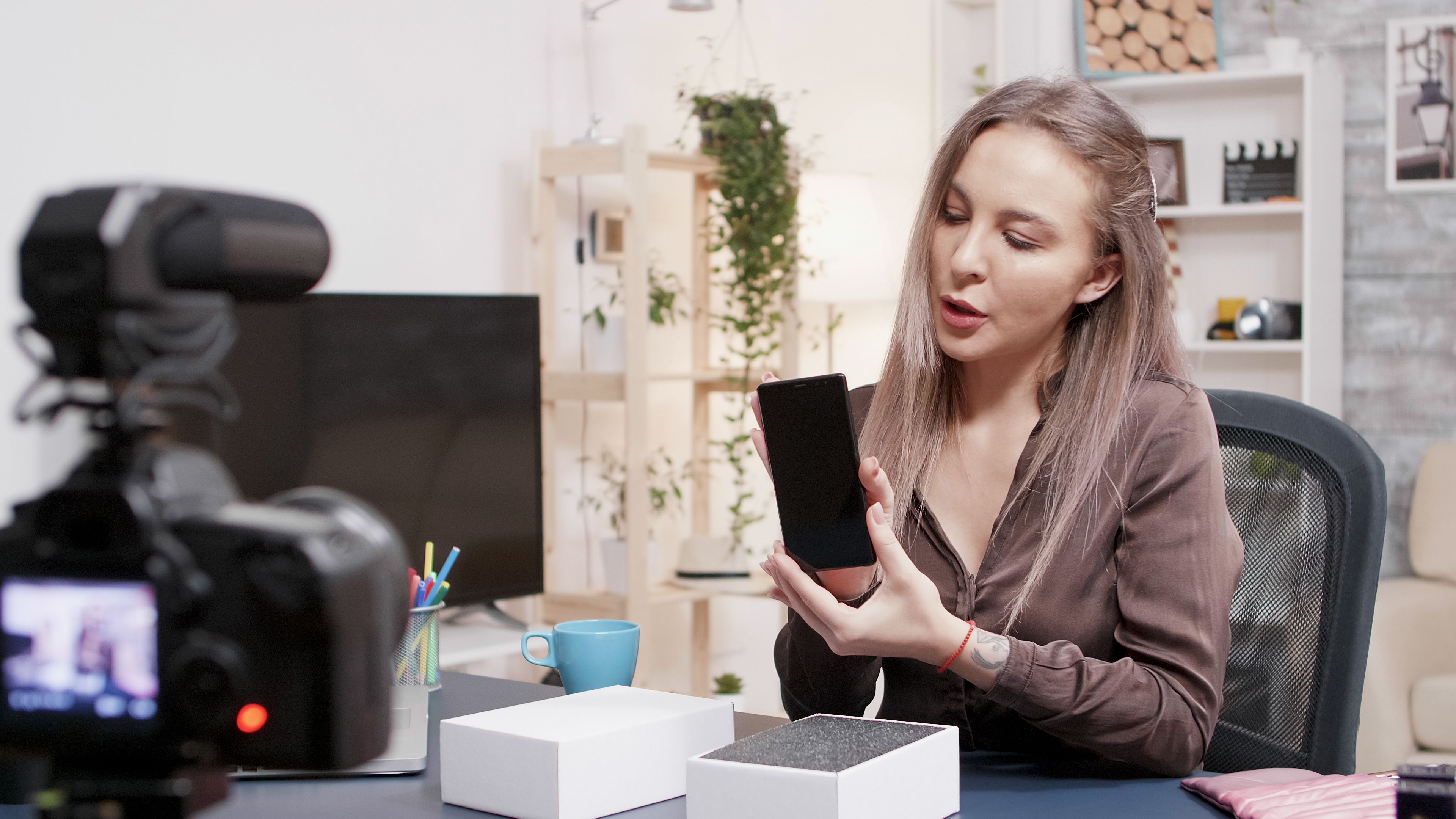 Watching reviewers unpack products triggers emotional and chemical reactions in the human body. The combination of excitement and curiosity is captivating and triggers a release of dopamine within the brain's reward center, resulting in feelings of satisfaction and pleasure. This is explained by the stimulus-organism-response (SOR) model, which focuses on the interaction between stimulus and organism.
Acoustics also contribute to the consumption of unboxing videos in many cases. The sound of opening a package and cutting through protective film is perceived by many individuals as very soothing. The unboxing experience is conveyed to the viewer verbally, visually, and acoustically.
Therefore, it's important for reviewers should focus on these aspects during filming to achieve the desired goal – conversions.
Why Unboxing Videos are Powerful E-Commerce Marketing Tools
What does unboxing actually mean for companies and how can this marketing strategy be used efficiently? Companies benefit first and foremost from the reach that unboxing videos have. Since both products and brands are publicly visible, unboxing videos are an attractive form of advertising.
A key aspect of unboxing videos is authenticity. This must conveyed by both the brand and the reviewer. The reviewer should make it clear that they are opening a product that's exclusively sent to them because they are an expert. This results in trust, which is one of the biggest factors in triggering purchases.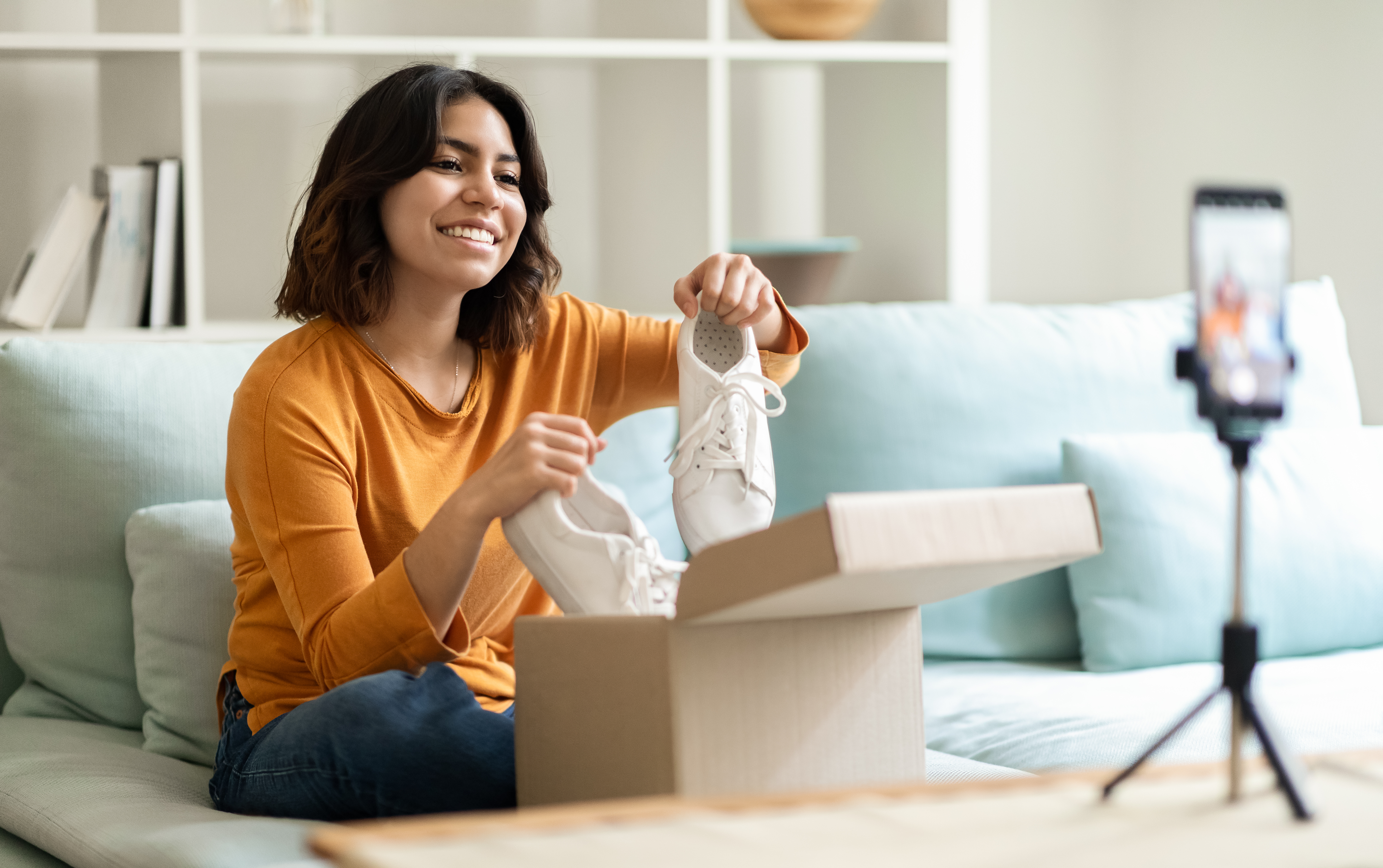 According to a recent study by Byrd, unboxing videos can have a significant impact on sustainable brand building and customer loyalty. For your company, this means that you can create a positive customer experience even before the purchase. This can be achieved through visually appealing packaging, high-quality packaging materials, modern design and an inspiring product.
How do you know if your unboxing videos are working? One of the key metrics is average attention span. A high attention span says that users watch your videos for extended periods of time. Coupled with other KPIs like add-to-cart conversions and ROI, this tells you whether or not your videos are having the desired effect.
Unboxing Video Examples
The following unboxing videos from Rowenta and Cherry are two examples of how these videos convince consumers. Produced by our team and uploaded to the DemoUp Cliplister Brand Channel for syndication to retailer product pages across the world, both companies saw a significant bump in conversions when these videos went live.
Rowenta Unboxing Video
Cherry Unboxing Video
Get High-Quality Unboxing Videos
Want to start using unboxing videos as part of your marketing strategy? It's important to ensure your videos are high-quality to generate trust in your brand and products. For most companies, hiring a professional e-commerce content production company is the best way to manage this.
Here are some of the reasons why it makes sense to outsource unboxing video production:
Higher Production Value
Generating excitement through unboxing videos is highly dependent on visual presentation. Optimal lighting as well as the use of professional means to improve acoustics are also crucial for the desired success. By outsourcing to professionals, you save money on software and equipment.
Tell Better Stories
The importance of storytelling continues to grow in marketing. Integrating the product into the context of a story helps personalize your advertising message and creates emotion in shoppers. Invest in the expertise a production company brings to avoid your videos falling flat.
Improve Influencer Relationships
Let's face it – most brands have no idea how to interact with influencers. They micromanage and request large numbers of changes, which results in poor videos and influencers unwilling to work with them again. A production company works with influencers every day and knows exactly how to get the best out of their network.
DemoUp Cliplister Review Videos – The Best Value for Your Money
DemoUp Cliplister brings a wealth of experience to help you bring your unboxing and review video game to the next level. No other agency or production company is able to pull from an expansive network of over 1,000 influencers who speak 25 languages.
Here are some of the other benefits DemoUp Cliplister offers:
Full-cycle video production: Stop worrying about sourcing influencers and expensive reshoots. Get your project managed from start to finish.
Automatic syndication to 350+ global shops: Achieve up to 34% more add-to-cart conversions by prominently displaying your videos above the fold in the world's biggest shops.
Quarterly reports: Understand how your videos perform so you can make adjustments to your strategy and optimize your video marketing efforts.
Snippets for social media: Get trailers and shorts optimized for use on your social media channels.
Maintain all rights forever: Stop battling with influencers over licensing and usage rights. Use your videos where you want, when you want, and how you want.
Want to learn more? Get in touch and we'll be happy to provide you a quote.
Wrapping Up
Whether you like unboxing videos or not, they are a crucial strategy for any eCommerce company. From a marketing perspective, creating customer experiences in the form of unboxing videos is a proven way to build trust, trigger emotions, and sell more products.
For more about eCommerce content, product videos, and digital asset management, visit our blog.
To see the entire DemoUp Cliplister product portfolio, see our homepage.
Request a Quote
Get authentic and professional review videos for your products.