Video content is the most popular type of content on the internet. As such, product videos have become a powerful tool for businesses. They offer a dynamic way to showcase products and engage customers.
Whether you're new to product videography or looking to enhance existing marketing strategies, we've got you covered. Explore and discover the power of product videos for brands and shops in this comprehensive guide.
What is a Product Video?
A product video highlights the key features and benefits of an item. It provides customers with a clear understanding of its uses and value. These videos use striking visuals and stories to make products more relatable to shoppers while improving the online buyer journey.
The Best Product Videos + Examples
In the world of eCommerce, some product videos outshine others with their creativity. These examples highlight products and share stories that connect with viewers. Let's delve into some of these product video examples
Blue Microphones Yetix Review Video
This review video highlights all the features of the product in a concise way. Pay attention to the pacing and tone of the reviewer.
This quick but crystal clear presentation presents all the information in a concise way. He also covers the type of microphone it is, how to use it, and what sets it apart from competitors.
Wagner W500 Paint Sprayer 3D Video
For more mechanical or functional products, it can be hard to create content at scale. That's why Wagner went a different route and converted 2D product images into a 3D video.
The video covers all the important points, like the Yeti X Microphone review above, but uses uptempo music and quick pacing of product features and benefits to keep its duration to around a minute.
Samsung Galaxy S21 Ultra 5G Unboxing Video
Samsung published this video to YouTube to highlight its Galaxy S21 Ultra 5G. It shows the phone's best features, mixing real-life scenes with its strengths, proving it's a market leader.
PGlmcmFtZSBzcmM9Imh0dHBzOi8vd3d3LnlvdXR1YmUtbm9jb29raWUuY29tL2VtYmVkL0xxY3RBbk5aTWdJP3NpPUNBSmFYQTRxS1FnalQzQ3IiIHN0eWxlPSJib3JkZXI6MHB4ICNmZmZmZmYgbm9uZTsiIG5hbWU9Im15aUZyYW1lIiBzY3JvbGxpbmc9Im5vIiBmcmFtZWJvcmRlcj0iMSIgbWFyZ2luaGVpZ2h0PSIwcHgiIG1hcmdpbndpZHRoPSIwcHgiIGhlaWdodD0iNDAwcHgiIHdpZHRoPSI2MDBweCIgYWxsb3dmdWxsc2NyZWVuPjwvaWZyYW1lPg==
Apple Vision Pro XR Launch Video
If you caught it, Apple's Vision Pro XR launch video was a masterclass in product videography. By featuring real people in authentic environments, it captured the product's utility for every user. Its ingenious use of user-generated content (UGC) to craft a promotional narrative set this product launch video apart.
Plus, the product is cool, too. Be sure to check out our article on how it will revolutionize eCommerce.
Benefits of Product Videos
In eCommerce, product videos are a cornerstone of successful marketing strategies. They not only captivate audiences but also drive business results. Here are some of the key benefits backed by industry research:
5 Key Product Video Benefits
These statistics underscore the power of product videos within eCommerce. They enhance the user experience and play a key role in driving sales, building trust, and improving online visibility.
How Product Videos Impact Sales
In the world of online shopping, consumers often seek insights before purchasing. It's where product videos come into play, acting as powerful sales drivers. But why are they so effective?
Firstly, they show a wealth of information in a concise format. Instead of sifting through lengthy product descriptions, a viewer can grasp the essence of a product within a few minutes or even seconds. This efficiency caters to the modern consumer's desire for instant gratification.
The principle of "show, don't tell" is especially important. In this context, product videos use the principles of visual primacy and cognitive ease.
Humans are visual creatures. Our brains remember images better than text. So, when customers see a product video, they remember its features and benefits more than they would with a static image.
The power of these videos lies in their ability to convince viewers that a product meets their needs. That's why they're most effective on product pages when a customer is in the consideration and purchasing phases of their buyer journey.
Visual primacy means our brain likes visuals more than text. Cognitive ease is how comfy our brain is with simple or known info. Videos, with their dynamic visuals, align with these natural mental tendencies.
Lastly, platforms like DemoUp Cliplister amplify the potential of product videos. Our product content syndication software gives you the power to own the product page and ensure content consistency, which in turn boosts sales.
One Click. Content Everywhere.
Product Video Syndication by DemoUp Cliplister
Your Videos Above the Fold
Publish your product videos prominently in the image gallery.
At the World's Biggest Retailers
Control your content directly on the product pages at 350+ of the world's biggest retailers.
With Just One Click
Input the product's EAN and match it to any product page in the network with one click.
Product Video Essentials
Crafting a product video requires more than a camera and a product. It's a blend of strategy, creativity, and technical expertise. In the upcoming sections, we'll delve into the essentials that lay the foundation for a compelling video.
1. Measurable Goals
Every successful product video begins with a clear goal. Setting clear goals to measure your video strategy's success is vital. Use frameworks like OKRs or SMART to make it easier to track metrics and improve results.
Goals shape the video's content and where it's shown. Whether boosting brand awareness, increasing sales, or teaching customers, your goals should fit the platform and use case.
2. A Defined Target Audience
A product video's potency lies in its relatability. Showcasing real-life use cases that resonate with your target audience is vital. The best videos show how a product fits into daily life and solves problems. Knowing your audience helps pick the right video type, like review videos or product demos.
3. A Script & Storyboard
Behind every captivating video is a crafted script and storyboard. A storyboard visualizes the video's flow, while the script narrates its content. Depending on the video type, the script's length and content vary. Emphasizing storytelling ensures the video is informative and engaging while taking the viewer on a memorable journey.
4. Cast, Crew, & Location
Are you filming in-house, or are you using a specific location? You'll need a dedicated team any way you decide to shoot your product video. Every role matters, from actors that fit your audience to skilled crews. The location's crucial, too—it should show the product where it's used in real life, making it relatable.
5. Product Videography Equipment
You can't compromise on quality. From cameras to lighting, top-notch equipment is important. Remember, it's easier to downscale high-quality footage than to upscale mediocre content. If equipment, knowledge, or time are constraints, fret not. We create for some of the world's biggest brands like Samsung, Sony, and Logitech, and are happy to assist.
6. Editing and Post-Production Software
After filming, the magic of editing begins. During this stage, raw recordings are refined into a finished video. Consider sound enhancements, visual effects, and filters to elevate the video's professionalism. A well-edited video not only looks great – it reinforces brand credibility.
7. Means of Distribution
A stellar product video isn't effective if no one sees it. Many brands struggle with content distribution, getting caught up in manual tasks and talks with different retailers. If you're living this nightmare, be sure to book a call with us. We'll show you how you can automatically deploy content to 350+ global shops.
Better Content. More Sales.
Discover our end-to-end eCommerce content solutions for brands & shops
Talk to a Consultant
Product Video Types
Video marketing is a broad field, and there's no one-size-fits-all solution. Various types of product videos exist, each tailored to serve a specific purpose. They all cater to different stages of the customer journey and address unique audience needs.
Review Videos
Review videos stand out as the most potent for conversions among the different product video types. These are user-generated content crafted by industry experts or influencers. The magic of review videos lies in their authenticity.
Unlike scripted promotions, they offer genuine insights, opinions, and experiences about a product. This authenticity is paramount! It's the bridge that builds trust and establishes authority within a product category.
It resonates when potential buyers see a trusted figure vouching for a product's merits and even addressing its cons. This fosters trust, a crucial ingredient in the decision-making process.
Moreover, review videos are not only about showcasing a product; they're about creating sales intent. They subtly nudge viewers, transforming them from mere spectators to potential customers.
For a deeper dive into the power of review videos and their impact on eCommerce, explore our comprehensive guide to review videos.
Some of the world's biggest brands like Logitech, Samsung, and Bosch, outsource video review production to us for these reasons:
DemoUp Cliplister Review Videos
34% conversion uplift on average
No stress with influencers
Direct syndication to leading retailers
Videos done in 3 to 6 weeks
Snippets for social media
Access to a network of 1,000+ influencers in 35+ languages.
Unboxing Videos
Unboxing clips have surged in popularity and dominate the online realm. They show honest reactions when people first open a product. It's not only about unboxing a product but also the thrill and experience. Unboxing videos are great for brand awareness, and they give a direct view of a product's look and first thoughts.
Dive into our detailed guide on unboxing videos to see how to elevate your brand's presence or check out the example below:
Testimonial Videos
Testimonial videos use personal experiences to back up the quality of the service. Testimonial videos are a type of user-generated content (UGC) that capitalize on the power of social proof to build trust and credibility in products and the brands behind them.
Product Demo Videos
Product demo videos are visual guides that spotlight a product's best use cases. They delve deep into the product's features, demonstrating its functionality and benefits. These videos are invaluable for customers seeking an in-depth understanding of a product before buying it.
For a complete look at how product demo videos can transform your marketing strategy, read our guide to product demo videos.
Comparison Videos
Companies that serve competitive markets often use comparison videos in their marketing. Comparison videos show a product's advantages over competitors and similar products, while also highlighting its differentiation within a market.
FAQ Videos
FAQ videos cover the most commonly asked questions your customers have about your products. If you need ideas for what to cover in an FAQ video, you can simply check the reviews people leave on marketplaces. If something confuses your buyers, it might be worth creating a video to clarify it.
3D Product Videos
3D product videos, like our Photo Clips, are a type of product video created from 2D images.
3D product videos are great for showing off features and increasing video coverage. They represent the most straightforward and economical type of product content. They are perfect for improving video coverage across your product lines.
Here is an example of a 3D video we created for Bosch using 2D product images:
Using a solid mix of product videos in your strategy ensures that you cover all stages of the sales funnel, from awareness to retention.
Product Video Costs
Determining the cost of product videos isn't a straightforward task. Several factors come into play. Are you considering in-house production or thinking of outsourcing? What type of videos do you envision? How many videos are in your plan? Where do you intend to distribute them?
Each of these decisions influences the cost. While exploring the intricacies of product video costs here is tempting, we believe this guide will serve you better. For a breakdown of the costs and the potential ROI, examine our article on product video costs,
Where to Find Product Videos
Finding suitable product videos can be a daunting task. While several avenues exist, each comes with its challenges, making the quest for the perfect video a daunting task.
YouTube
YouTube, the video behemoth, is a go-to for many retailers seeking product videos from brands. But it's not without drawbacks. Traffic diversion is a significant concern, with users often lured away by ads for other shops.
The platform's limited customization options can lead to an inconsistent user experience. Plus, YouTube is designed to funnel users to the platform, so you run the risk they leave your site.
For those seeking alternatives, our guide on YouTube alternatives offers valuable insights.
Video Hosting Providers
Other hosting solutions like Vimeo and Wistia provide avenues for video marketing. Yet, companies that use these solutions must constantly update and manage a self-hosted video database. The process can be manual and time-consuming, posing challenges for brands and retailers.
DemoUp Cliplister's Product Content Syndication Network
How many hours have you spent in frustration because you can't get product content published on time for product launches or important sales?
Enter product video syndication, a game-changer in eCommerce content. Our software bridges the content gap between brands and retailers, saving your team time, .
With our syndication software, brands gain unparalleled control over their content on retailer product pages. Uploading, updating, and publishing becomes a breeze, ensuring brand consistency while driving sales.
Explore what product content syndication for brands could mean for your business.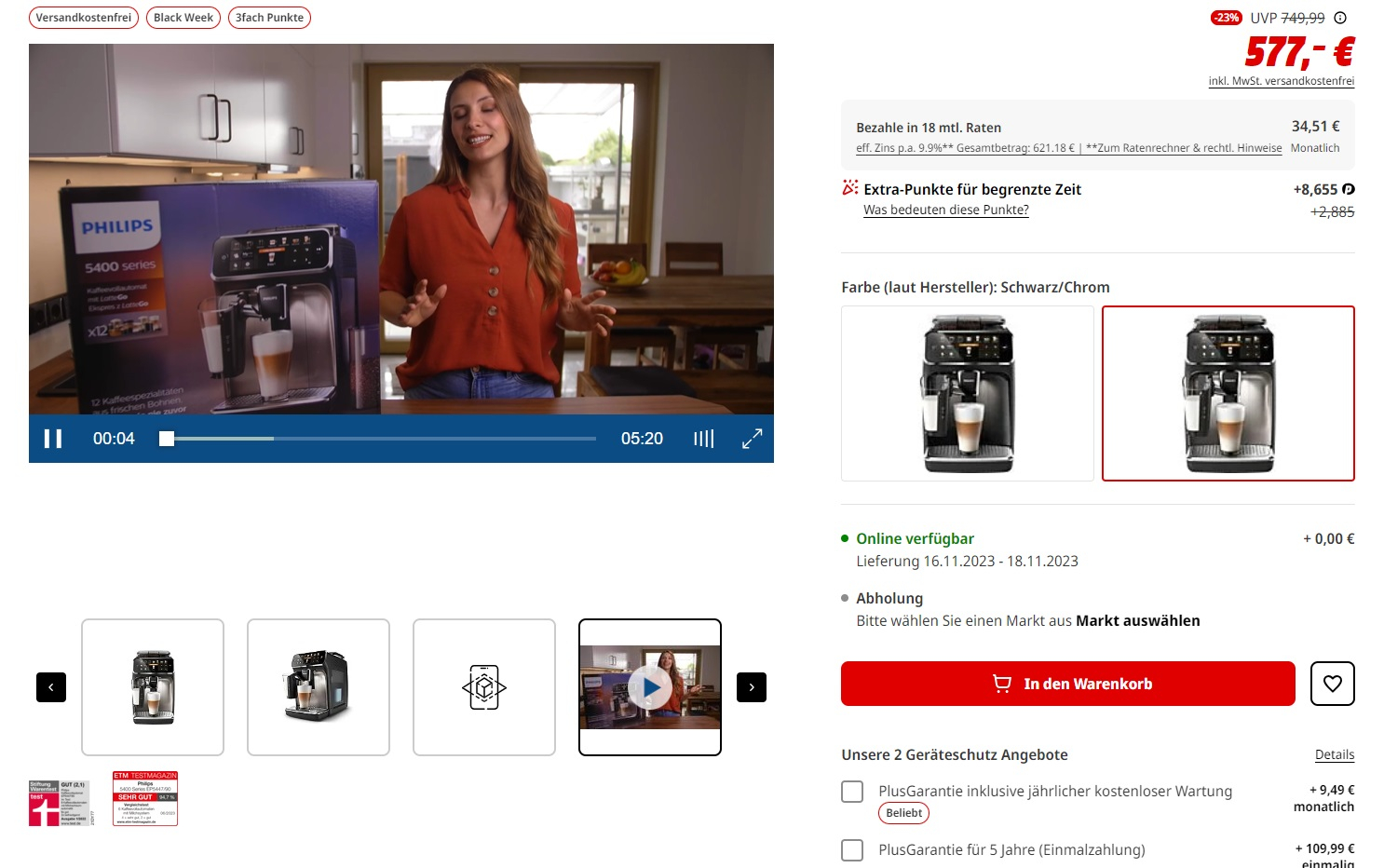 Of course, retailers benefit as well. With just a few lines of code, you can get thousands of videos for your online shop and increase conversions by up to 80%.
And, because brands take the reins, you get more accurate content, lower your risk of DRM violations, and free up your team to focus on what matters most – selling more products.
Want to boost your online storeDive into our solutions for retailers and gain access to 300,000+ brand created assets.
Better Content. More Sales.
Discover our end-to-end eCommerce content solutions for brands & shops
Talk to a Consultant
Frequently Asked Questions
Do you still have questions about product videos? Here are our clients' most frequently asked questions about the topic.
A product video is a short visual presentation showcasing a product's features, benefits, and usage. Typically used for marketing and promotional purposes, product videos engage and inform potential customers about a product's value, helping them make better purchasing decisions.
Yes, product videos often increase sales. They provide a dynamic and engaging way to showcase a product's benefits, usage, and value, helping customers better understand it. Videos boost consumer confidence, reduce uncertainty, and lead to up to 34% higher conversion rates through more immersive and informative shopping experiences.
A good product launch video should be visually engaging, concise, and informative. It should highlight the product's unique features, benefits, and use cases while creating excitement and a sense of anticipation. A compelling narrative, clear messaging, and high production quality are essential for a successful product launch video.
There is no set standard for product video length. It depends on the overall complexity of the video and the product you're presenting. A simple product video should ideally be between 30 seconds to 2 minutes in length, while review videos and explainer videos can be 10 minutes or longer. Ultimately, the video should be concise enough to hold the viewer's attention while providing essential information about the product's features, benefits, and usage.
The easiest way to get product videos varies if you're with a brand or a retailer. For brands, the easiest way to get product videos is by outsourcing them to a company like DemoUp Cliplister. Retailers, on the other hand, benefit by joining a syndication network. Retailers implement a script into their website template, and videos appear in minutes.