5 Tips for a Successful Digital Asset Management Implementation
In today's digital work environment, effective management and collaboration across different types of media content is critical to the success of any business. This is where a digital asset management (DAM) system comes into play. Choosing the best digital asset management software is important, but how it's implemented is even more important.
However, a digital asset management implementation project requires careful preparation and planning. It's important to communicate with all colleagues about the upcoming changes and involve them in the process.
The success of DAM at your company depends largely on the quality of the system's implementation. The way you roll out the software and execute the implementation process will greatly impact how your content is maintained and managed in the future. Therefore, it is important to develop a roadmap that the entire organization can follow.
To help you along the way, the following sections explain step-by-step how you can successfully introduce digital asset management processes into your organization.
1. Design Your Digital Asset Management Project Plan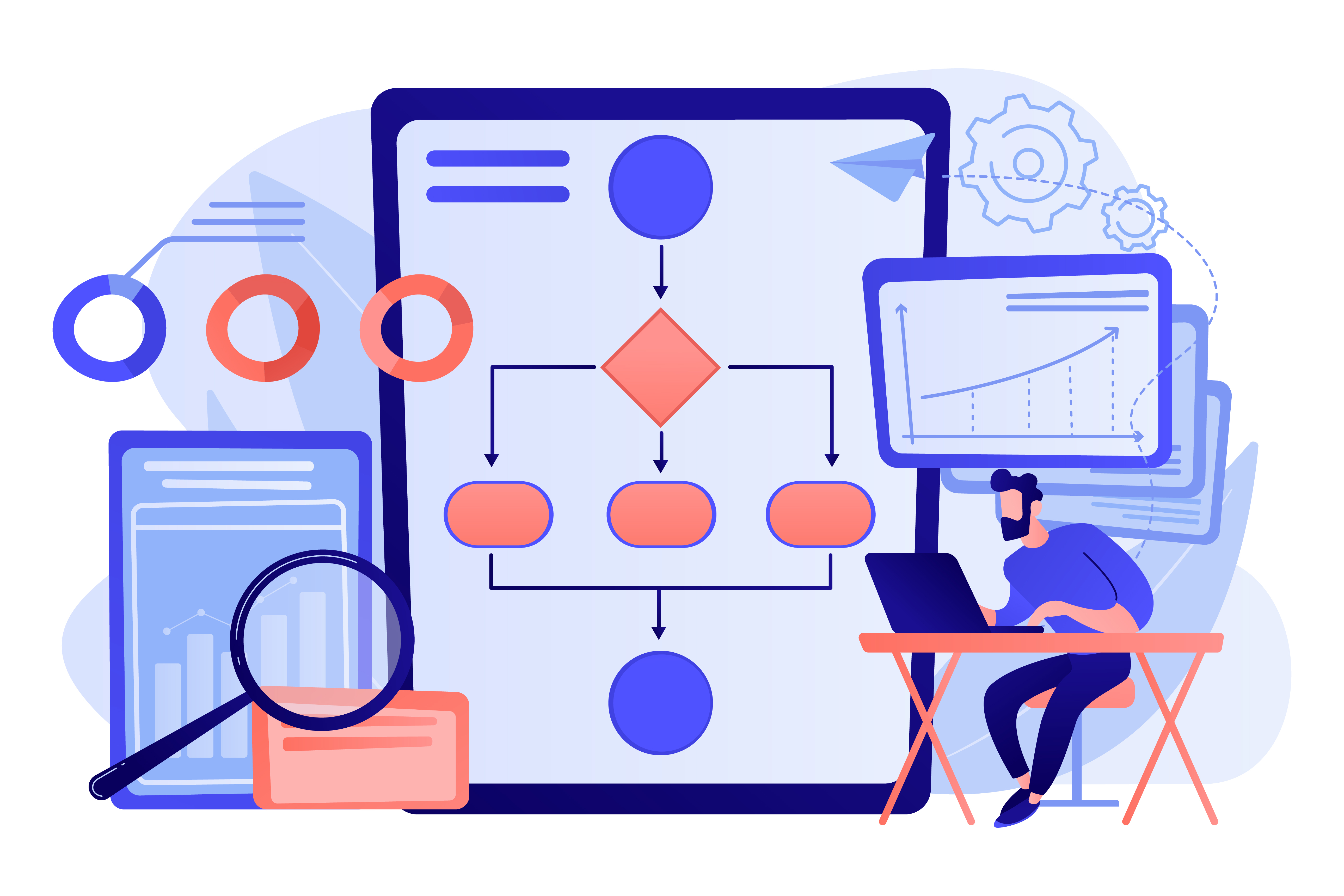 To facilitate the implementation process, there are some important steps to consider. First, you should create a digital asset management implementation project plan. This plan should take into account the needs of your organization and inform all parties involved of upcoming changes.
There are three key factors for creating a successful project plan. First, make sure to include all the relevant people who will be affected by the introduction of your new DAM. This could be employees from different departments or other stakeholders.
Second, clearly define the requirements you have for your new digital asset management platform. This will give you a comprehensive overview of the functions and features you need to effectively manage your assets.
Finally, it's important to be aware of how integrating the tool will impact your business and the people involved. Take time to analyze potential impacts and ensure all stakeholders are informed and supported.
By following these steps and creating a well-thought-out digital asset management project plan, you can successfully move forward with the implementation process.
Defining Your Digital Asset Management Requirements
Before you proceed with the implementation, consider what types of files you need to store and how much storage space is required for them. Also define the structure and organization systems that will be used for your files. It's also important to set standards for metadata, access management, and taxonomies.
Working out this information in detail is critical for a successful implementation. These aspects form the basic requirements for digital asset management as a function and serve as a solid foundation for the entire process. They also help determine your company's specific needs for the software solution.
The project plan should be carefully created to avoid potential problems in the future. Involve other departments and ask for their specific requirements. This ensures the digital asset management software will be used effectively.
Understanding the Impact on Stakeholders
To build a DAM system, transparency is key. It's important to plan the entire integration process within your organization and share all relevant information with your colleagues.
This includes information about the timeline, how it will affect their daily work, and what tasks they may be expected to perform. Additionally, you should explain how everything works and how to operate it.
Implementing a new software solution changes the structure of your company and impacts various departments and their ongoing processes. Therefore, a digital asset management implementation affects all internal stakeholders in your organization. Focus on what impact to expect and adjust your actions and working conditions accordingly.
It is important that you also maintain healthy communication in the long term to ensure adoption. In addition to training sessions for your employees, you can also use virtual information processes. The most important aspects here are sharing with each other, defining your needs, and understanding any expected impacts.
By following these steps and communicating the steps effectively, you can ensure that your digital asset management implementation project is successful.
Understand the Impact on the Business
A solid DAM implementation has a strong impact on business processes. It ensures brand consistency and efficient workflows. A close look at your existing digital content determines how you should classify and store different asset types. Your company will benefit from time savings and faster development processes.
Likewise, the use of a DAM tool has an impact on collaboration within the company. Global access enables employees to work independently and increases their productivity. This leads to better communication and saves your team time and effort.
Due to the increasing importance of digital asset management, an effective system with efficient workflows can become a competitive advantage.
2. Assemble Your Digital Asset Management Implementation Team
There are many different types of digital asset management platforms to choose from. Depending on the type of system you choose, you may need a team of experts to handle migration and management tasks. Plan for this process early and allow enough time to select appropriate team members.
Note: If you need information on how to choose a digital asset management system, be sure to check out our playbook.
When assembling an implementation team, bring in experts from different departments. They can provide information about the specific needs of each department and the challenges a DAM solution can solve. It's also a good idea to designate a point of contact for the DAM project that employees can turn to for general questions.
A digital asset management system can be implemented either locally or in the cloud. There are various vendors and providers for both options. SaaS stands for "Software as a Service" and refers to the cloud-based version of the solution. Alternatively, DAMs can also be deployed on-site. Learn more about the advantages of both approaches and their main areas of application.
3. Upload the Content and Metadata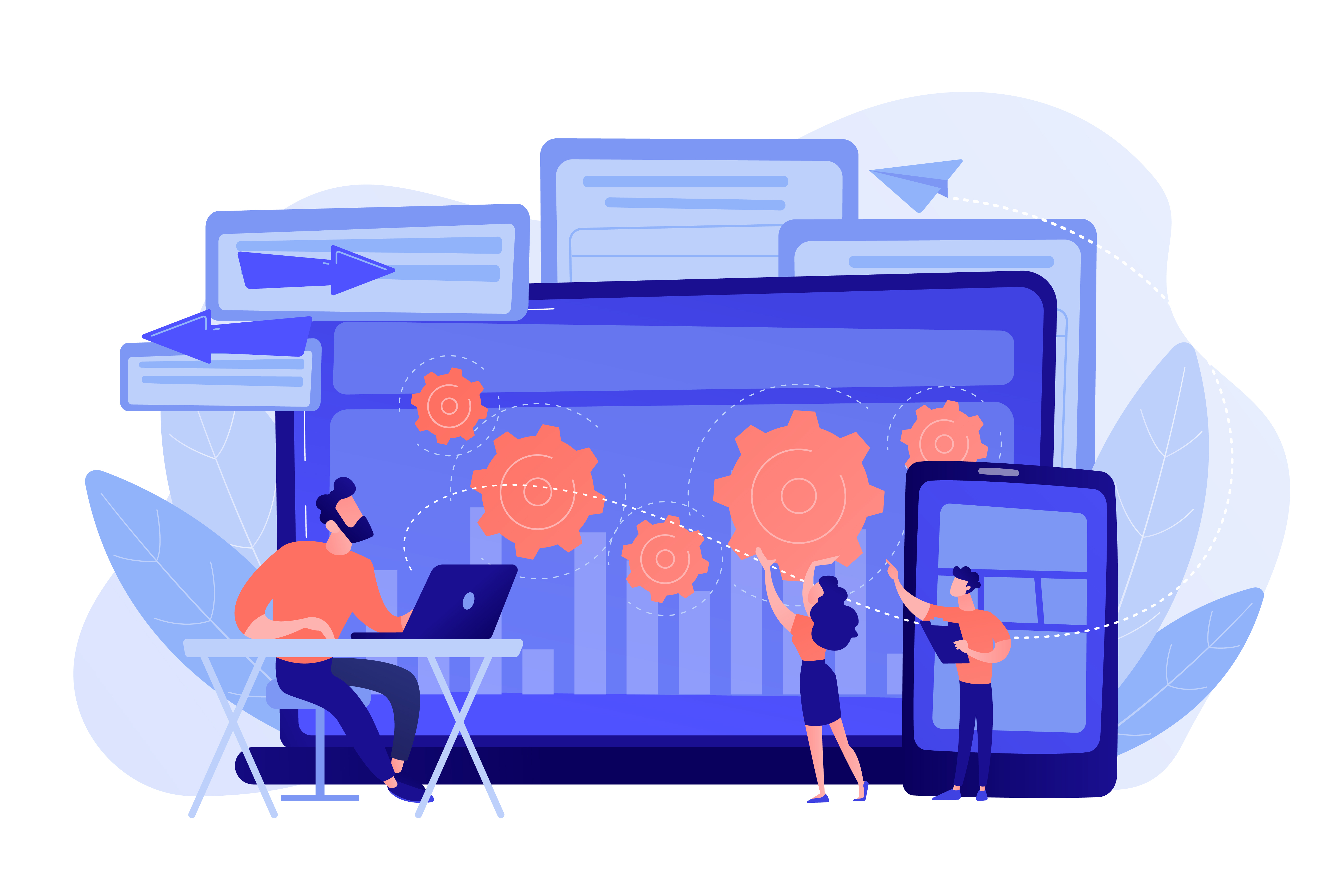 The next important step in a digital asset management implementation project is to enter the assets and their associated metadata. This is a time-consuming process that requires a lot of effort and patience. Make sure you allocate enough resources to properly transfer the content, as this is the foundation for a successful digital asset management implementation project and increases the adoption rate.
This step is about organizing and categorizing all your files in a clean and comprehensive way. This is essential to making the system easy and hassle-free to use. Make sure you create a well-structured taxonomy from the start and enter all your existing files and be extra descriptive with your metadata.
4. Write a Content Governance Document
The great thing about cloud-based DAM software is that authorized users can access it anytime, anywhere. It's really useful for keeping track of all your company's files and assets.
To make sure everything runs smoothly, it's important to create a document that specifies who has access rights to each type of file. This way, you can control access to content and clearly communicate which files specific people are allowed to use.
The content governance document should also specify how data is to be reported and named during processing. A digital asset management platform gives you the ability to comprehensively organize all of your organization's content. You have the flexibility to control each asset according to your needs.
5. Onboarding and System Introduction
Before you introduce the system, you should test it extensively. For larger companies, a pilot phase can also be useful.
During a pilot, access to the DAM software is limited to a specific department and tested extensively. This hands-on application can uncover bugs that can then be fixed as quickly as possible.
Introduce the administrators and future power users to the platform immediately after the introduction of the software and start their training early. Provide enough training materials to make onboarding as easy as possible for everyone involved. Also, be sure to inform employees immediately of any significant changes to the system and communicate progress updates.
This phase is the final step of your digital asset management implementation and should be considered ongoing once the implementation process is complete. After that, the DAM system is fully operational and can support the company's day-to-day operations in the most efficient way.
To ensure the longevity of the system, you should maintain and update it regularly as new internal requirements arise.
Wrapping Up
A digital asset management implementation project is a process that must be managed and realized step by step as a company. Invest enough time in this procedure and execute each step with high diligence.
Easy Digital Asset Management Implementation with DemoUp Cliplister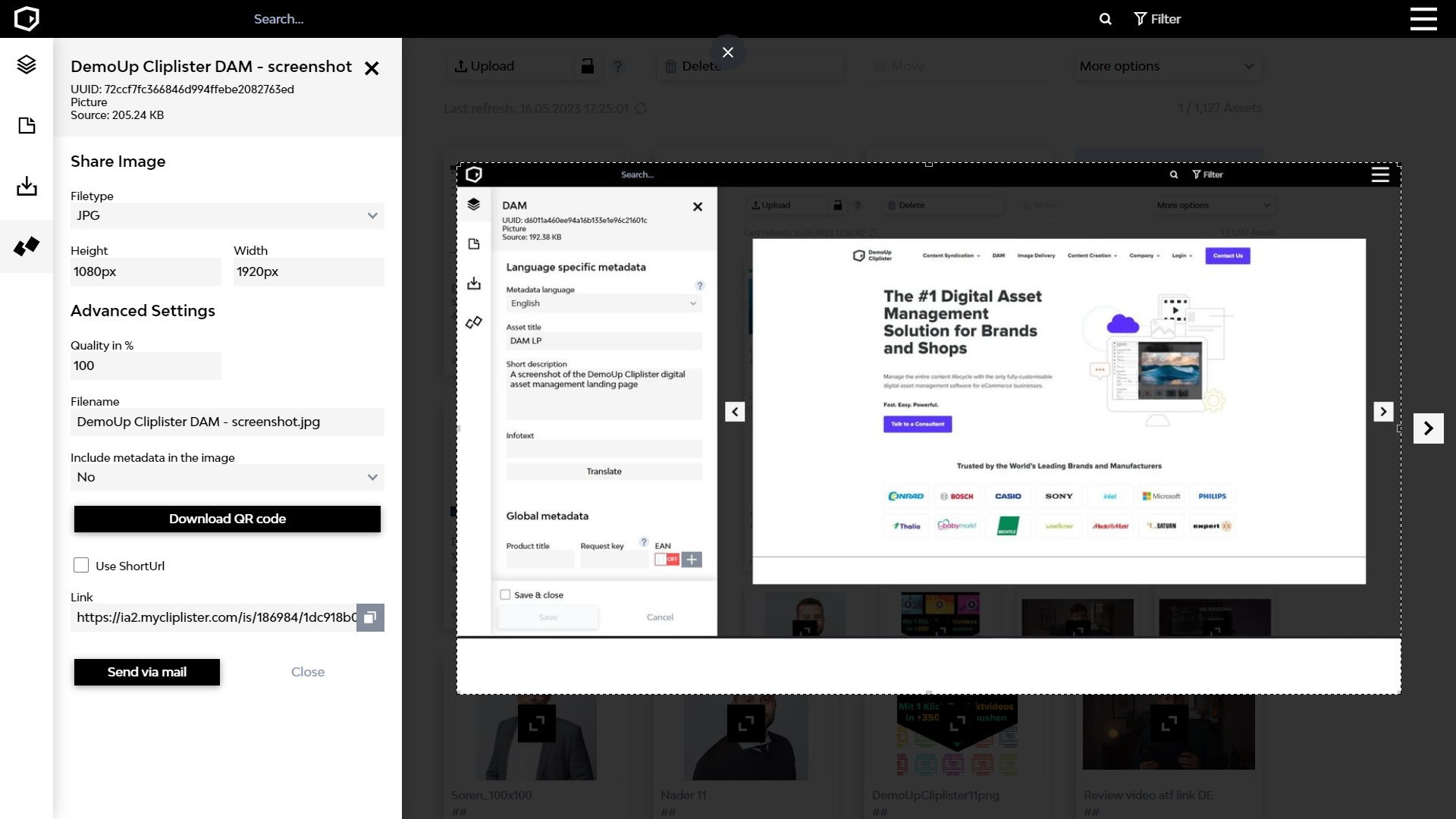 Are you interested in implementing a digital asset management solution?
DemoUp Cliplister will support you in your plan and work with your team to ensure a successful implementation. Request a quote to get pricing and a demo to see how easy it is to implement the DemoUp Cliplister DAM.