Video Asset Management Software for E-Commerce: The Ultimate Guide to Finding the Right VAM
In eCommerce, the use of product videos is important for sales. Therefore, video asset management software has a big impact on the customer experience.
Implementing a VAM solution in your business will make it much easier to create, store, and manage video content, and will help create a unified media management experience.
The rest of this post covers everything you need to know about video asset management software and how you can use it to improve your eCommerce content marketing.
What is Video Asset Management Software?
Video asset management software is a type of computer-based application for storing and organizing large amounts of video content. It provides a single source of truth for all your company's videos and related production files.
On top of storing, optimizing, and distributing finished assets, many VAM software systems have features built in to help throughout the production process.
Benefits of Video Asset Management Software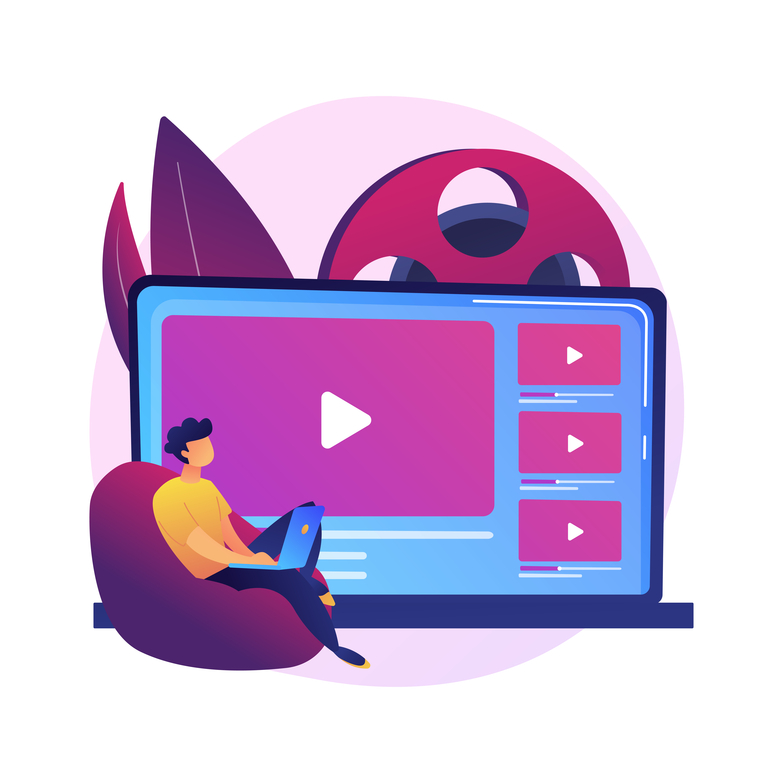 In addition to the central organization of videos, the concept of video asset management also includes the ability to search for related files. By structuring data in a uniform way, specific videos can be found more quickly, adapted and distributed on different channels.
Cloud-based video asset management software lets you access the system at any time or location, enhancing global collaboration. This independence increases video production efficiency and has a positive impact on work results.
The growth of analytics has birthed a new generation of VAM systems, through which asset performance can be judged by comparisons with baseline KPIs.
Key Features of Video Asset Management Software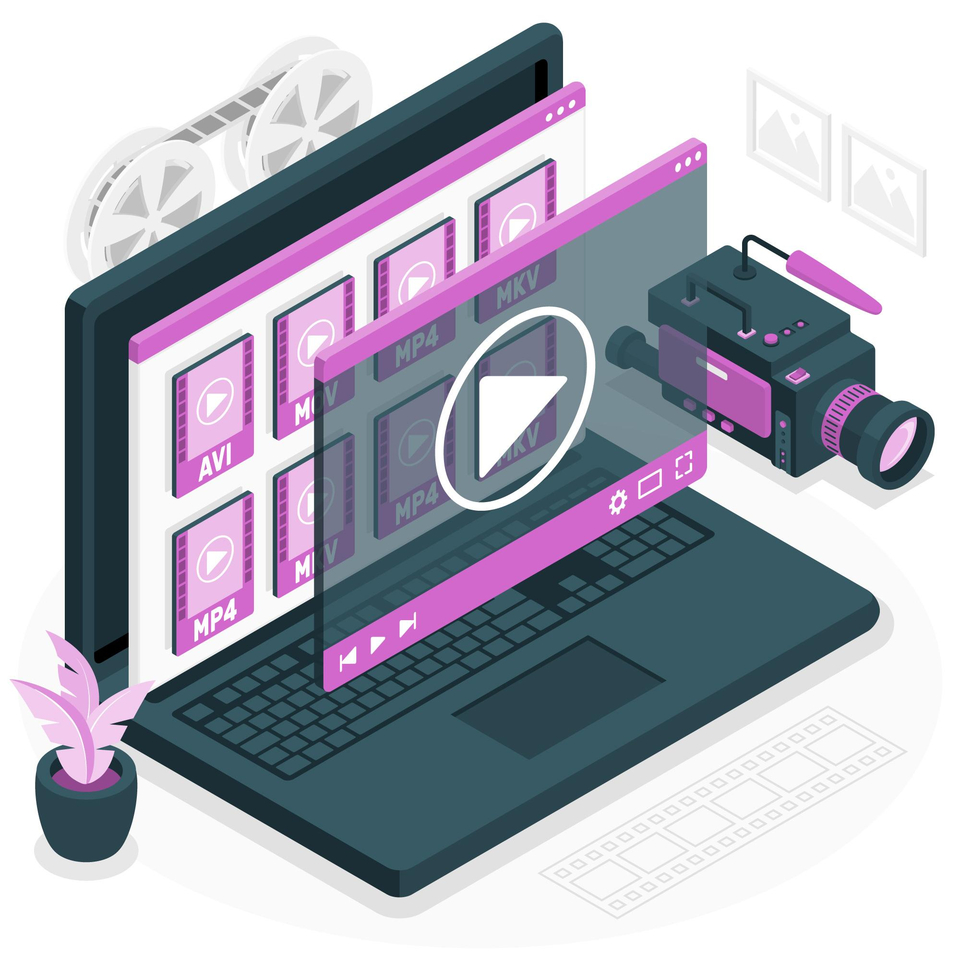 The core functions of video asset management solutions lie in their ability to facilitate the video production, storage, and distribution processes.
If you have lots of videos lying around or struggle to find the right files, a VAM helps you organize your digital media library and works-in-progress through the use of metadata. Therefore, a solid metadata management approach simplifies workflows and ensures proper maintenance of video content.
Here are some other key features of VAM systems:
Advanced search and retrieval
Customizable workflows
Access controls
Video editing functions
Content approval functions
Optimization and distribution of videos
By looking for a system that includes these features, video editing and distribution becomes far more cooperative and collaborative.
Digital Asset Management for Video: The Role of DAM in Video Marketing
On the surface, the differences in functionality between a digital asset management and VAM system may not be obvious. However, the DAM is much larger and applicable to all digital content.
Digital asset management software focuses on the storage of all digital corporate assets. The use of digital asset management for video is therefore a viable option for most company's looking for VAM software and brings many benefits.
These opportunities are mainly in the management and distribution of video content on different channels. With the use of a DAM system for videos, content of any format type can be stored centrally, optimized, and distributed to your various channels.
Through the use of metadata, specific descriptions can be added to the video content, making it easier to search.
Using a DAM system for video also helps keep content up-to-date through version control. This approach reduces errors and ensures that only the latest content is used.
Another benefit of using video digital asset management software is rights management, which protects licensed content and minimizes copyright infringement.
When you leverage a DAM with video management capabilities, you benefit from increased brand awareness and improved product experience management (PXM), resulting in increased conversion rates and revenue maximization.
DAM solutions can play a major role in video asset management when used correctly, and positively impact the lifespan and value of video content.
Choosing the Right Video Asset Management Software
Before you begin evaluating VAM systems, you should keep a few things in mind. Here are some of the criteria you should use to choose your next VAM platform:
Scalability: When selecting a platform, you need to make sure it is scalable. In this case, the system can be flexibly adapted as requirements grow, and the system grows in value.
Compatibility: Ensure that the software you select is compatible with the other systems within the organization and can be seamlessly integrated into existing processes.
User-Friendliness: Look for an easy-to-use interface, that helps with company-wide adoption and that makes work processes efficient, faster, and more intuitive.
Vendor training and support: To ensure a reliable partnership and maximize the long-term benefits of a VAM solution, it's recommended to compare the specific services provided by different vendors for training and support, so your teams can get up to speed right away.
VAM vs. DAM vs. MAM vs. PAM
There is a wide range of software solutions for managing digital content. Here are some examples just for managing videos:
Video Asset Management
Digital Asset Management
Production Asset Management
The rest of this section looks at the pros and cons of each solution, so you can learn more about how they differ from each other and what sets them apart. Based on this, you can choose the right system for your organization.
VAM Systems
The essential focus of video asset management is on methods developed specifically for video files. This includes, for example, functions that enable holistic editing of video and provide interfaces to video distribution platforms and content syndication networks. In these circumstances, the video can be published immediately, without the need for further data transfers or format adjustments.
DAM Systems
Compared to other solutions, DAM systems are much more general in design and less specialized in their functions. A DAM system can be used to store and manage all digital assets that are given in a company. The spectrum includes audio and video files as well as images, graphics and documents.
Some DAM systems, like DemoUp Cliplister's, allow you to edit and create different versions of promotional banners from a single primary image, syndicate your completed videos to eCommerce merchants, and compress images to save storage space.
Tip: If you create a lot of product videos, be sure to book a demo of the DemoUp Cliplister DAM and see the capabilities for yourself.
MAM Systems
Media asset management systems are figuratively classified between DAM and VAM systems. A particular focus is on the organization of media content, which includes images, graphics and videos. The solution is largely used for the management of social media content and for this reason is experiencing a steadily growing importance.
PAM Systems
Compared to the software systems mentioned earlier, production asset management software explicitly focus on storing and managing production-related assets. This helps video production companies manage workflows and keep track of who is working on what. When these features are included in your VAM software, you can keep everything (and everyone) in a single ecosystem.
What to Look for in a Video Asset Management Platform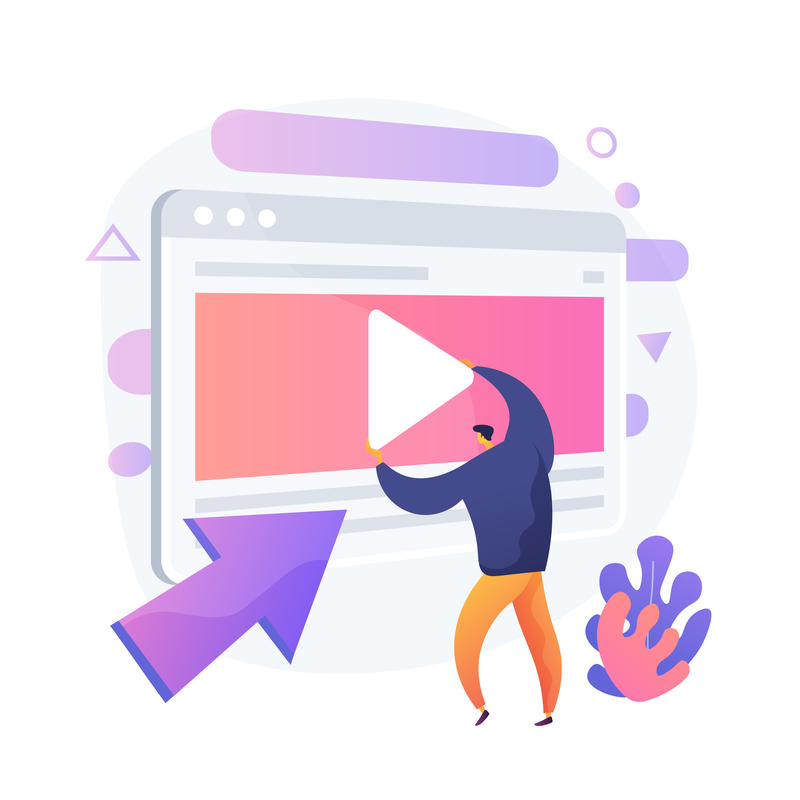 Before you start evaluating VAM systems, learn about the offers on the market and make sure that certain factors are included in the service package of the provider. When you buy software, you're not only buying features and functions, but also vendor knowledge.
Equally important and explicit to consider are robust backup and storage solutions for video assets. Due to the high value that video represents within an organization, a reliable storage option is essential.
In addition to organizing and storing files, they also need to be found in a sea of files quickly and easily. While most VAM software has some kind of search function, only a select few make the process efficient through the use of AI.
In order to ensure long-term efficiency of the system usage, the promise of training and relevant resources for further use on the part of the manufacturer is important. Based on the attention paid to the above factors, the main benefits of a VAM software can be identified.
The use of video asset management software significantly supports work processes within a company, which is why this solution is so important.
Implementing Video Asset Management Software
The improved organization of corporate media content and the resulting advantages in marketing and sales can be attributed to VAM systems. They ensure more efficient work processes and a positive ROI in media production. Companies such as Logitech and Rowenta are successful examples of the use of video marketing. They have succeeded in leveraging video asset management at scale.
Wrapping Up
The use of video marketing in customer communications is steadily increasing, which also tangibly increases the need for video asset management systems. According to a recent study by Wyzowl, 89% of respondents say that watching a product video moved them to make a purchase.
By implementing VAM software, you can benefit from effective workflows, centralized storage of your digital content, and seamless distribution to the point of sale, so you can turn more shoppers into buyers.
For more information on video asset management, eCommerce content and video syndication, check out the rest of our blog.
To see DemoUp Cliplister's full product line, visit the homepage.