Boost Sales and Engagement with ECommerce Product Videos
Visual content is a necessity in eCommerce. ECommerce product videos are a great way to deliver the content your customers want and increase sales. In the rest of this article, you'll learn how to improve your customer experience with the power of product videos.
Benefits of ECommerce Product Videos
Image and video management is an indispensable tool in online commerce and offers a company far-reaching opportunities. Product videos are a guaranteed way to improve conversion rates and turn shoppers into buyers.
Because videos show your products (instead of describing them with text), they also increase product understanding, which leads to fewer returns and more repeat buyers.
1. Increased Conversion Rates
Video marketing is not only accepted by customers, but also actively demanded. It helps prospects evaluate the product in terms of their particular needs even before they buy it. According to a recent study by Marketing Börse, product videos for marketing purposes can increase a company's conversion rate by up to 57%.
2. Better Product Understanding
Detailed product videos are particularly effective for products that need to be explained. In contrast to images, they provide the opportunity to convey information on a verbal level.
Videos also make it possible to see the nature of a product and its functionalities in action. Philips, the well known consumer electronics company, uses these product demonstrations primarily for complex products to create a better understanding of their products.
3. Improved Consumer Trust and Loyalty
Customers' trust in a brand is strengthened by product videos. The condition for this is a professional and high-quality product presentation in which core functions are shown in action.
Honest reviews and testimonials from existing users also attract new customers. Such appealing video content helps to retain customers in the long term.
Methods for Creating Successful ECommerce Product Videos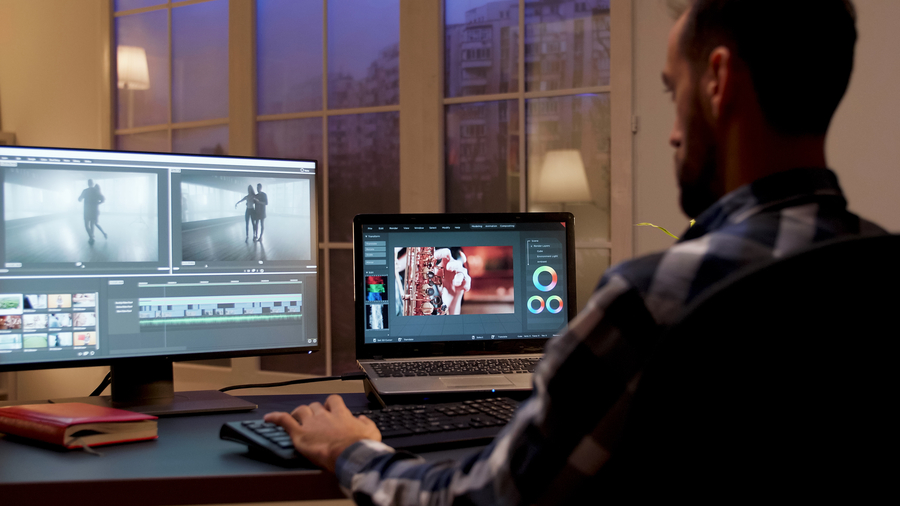 Take advantage of the opportunities offered by video marketing and use them to improve your brand presence. First, determine the relevant target audience and set your goals. Additionally, it is important to showcase and highlight all product features and benefits. Throughout the creation process, make sure the product video is concise and engaging.
1. Identify Your Target Audience and Goals
Before you create your product video, it's crucial to define your target audience. Formulate the specific preferences and needs of this customer segment and align the design of your video marketing strategy accordingly. The content of your product video should be aligned with the interests of the selected target group and specifically serve their needs.
Address your customers with targeted messages and inspire them with customized videos. In this way, you can significantly improve conversion rates and boost new customer acquisition. The personal customer approach strengthens customer trust and leads to long-term customer loyalty. Effective e-commerce videos require a holistic understanding of your target group.
2. Present Product Features and Benefits
Visual product presentations give you the opportunity to showcase the full potential of your products in the best possible way. Above all, highlight features that make your products unique and set you apart from the competition. To give consumers a realistic insight into how the product works, it's a good idea to show it in action.
In addition to video content, shooting techniques also help create an engaging product video. Close-ups make it easier to identify and explain product details. Similarly, comparisons of multiple services are useful for highlighting key differences and product benefits. With these techniques, you can highlight key selling points in an engaging way.
3. Make Videos Concise and Engaging
The very first seconds of a promotional video are crucial in determining whether the customer's interest is aroused. Captivate viewers right from the start with exciting storytelling and visual aesthetics. Bounce rates are significantly lower with engaging videos. Edit the content and include elements that grab the customer's attention.
To create the best product videos, length is also a key factor. Make concise videos that have a duration of up to 60 seconds. For products that require explanation, 90 seconds is acceptable. To do this, select all the important product information and weigh up which of it should be part of the video.
4. Optimize Videos for Mobile
With more and more people buying online, it's crucial your videos are mobile optimized. Make sure your content can be opened on all mobile devices without technical difficulties. Ensure fast loading times and use a responsive design that adapts the video format, file type, and size depending on the device.
How to Create an ECommerce Product Video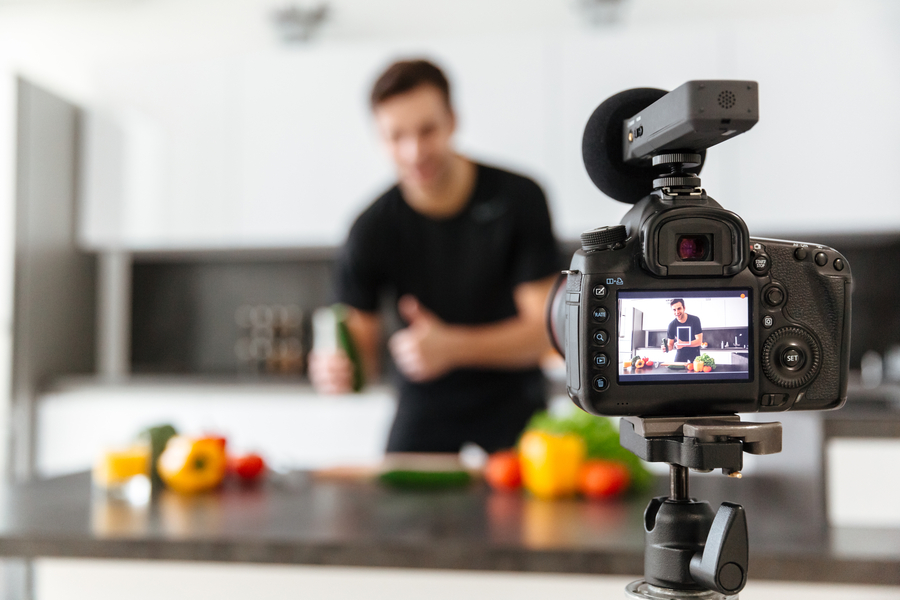 In the run-up to creating a product video, the first thing to do is to weigh up the production requirements. Do you want to do the production in-house or hire an external service provider? Responsibilities for editing and post-production must also be determined early on.
1. Decide if You Want to Outsource Production or Create In-House
In-house video production requires a lot of resources and knowledge to achieve the best possible results. In addition to the required technical equipment, the use of certain software to edit the content is also essential.
Prepare the production environment as well. Optimal staging of your products requires appropriate lighting on set.
For these reasons, many companies decide to outsource video production tasks.
Note: If you decide to outsource the processes, consider giving our review video creation service a try!
2. Editing and Post-Production
To improve the visual appeal of your product video, essential editing techniques are highly important. Increase the quality of e-commerce videos by trimming the content to the desired length in post-production. Further optimization possibilities lie in adding text overlays or voice-overs. Improve video transitions by incorporating music.
3. Publish the Videos on Your Website
To use a product video on your website, the first step is to select the most effective product placements. After this step, the videos can be integrated into product pages. A/B testing can be used to identify which videos perform better. Video performance analysis is also a suitable way to test your content.
4. Choose the Most Effective Video Placements and Channels
There are several ways to place product videos on eCommerce websites. Options include embedding videos on product pages, category pages, or landing pages. Invest time in considering which position is best for each video.
While shorter videos work very well on landing pages, complex informational videos are better suited for individual product pages.
Successful video integration on your website has a strong impact on customer engagement and conversion rates. Including a product video builds trust in the brand and its products.
Tip: Click here to learn how to syndicate your brand's videos directly and automatically to 350+ online stores worldwide.
5. Integrate Videos into Product Pages
For retailers, integrating product videos on your website offers enormous benefits. Videos in the product gallery on PDPs directly attract customers' attention and lead to increased view rates. Video integration also helps reinforce product descriptions and generate positive product reviews.
Product videos on an eCommerce website optimize the customer experience and increase the time potential customers spend on your website. This change positively impacts your SEO performance and improves your brand's reputation. High-quality product videos also trigger purchase decisions and contribute significantly to sales success.
Note: DemoUp Cliplister's content syndication for retailers gives you one-click access to exclusive content from more than 3,000 global brands.
6. A/B Testing and Optimizing Video Performance
A/B tests can be used to compare different video versions with each other. The goal of the test is to measure how the versions affect conversion rates.
To analyze video performance, metrics such as playback rates, engagement rates, and click-through rates can be collected. The evaluation of this data enables the optimization of the video content.
Wrapping Up
The use of product videos offers brands and retailers several benefits. Ecommerce video marketing contributes to an increase in sales and intensifies customer loyalty to a great extent. Trust in your brand grows and triggers buying processes. For more about product video strategy, visit our blog.
DemoUp Cliplister – ECommerce Product Video Solutions for Brands and Shops
DemoUp Cliplister offers a wide range of services in the field of product videos. For both brands and shops, there is a better way to get the best product videos in eCommerce. Book an appointment with one of our consultants to get more information.