Because the best product content syndication software solutions are so similar, buyers typically choose options based on price, content coverage, and ease of use. Reading reviews on sites like G2 or Capterra helps, but these sources often lack the specifics you need to decide.
Several of our clients switched from Videoly to DemoUp Cliplister or used other Videoly alternatives, so we know why Videoly works in some cases but not others.
The following post covers the pros and cons of Videoly, plus five other options, starting with DemoUp Cliplister's product content syndication software.
Videoly's Core Features
Videoly's primary function is to display videos associated with product content on an online retailer's product pages. This requires a database to match product numbers with brand-created content.
Like most product content syndication software, Videoly allows users to search for videos based on product, language, and other criteria.
Videoly's software includes several features:
Copy and Paste Script Implementation: Users install Videoly by copying and pasting the code into your online store.
Mobile Optimization: All the videos Videoly syndicates are fully mobile-optimized, meaning they are ready for viewing on any device.
Video Genre Display: Videoly shows a category over all the videos it syndicates in a shop, meaning that consumers can always watch the most relevant content for their needs.
Automatic Content Checks: Videoly constantly monitors the video syndication feed for broken links.
Videoly integrates easily into online shops, including those hosted on WordPress, WooCommerce, Shopify or any other eCommerce platform.
Pros & Cons of Videoly
The reason Videoly is so popular is that the content syndication is functional and reliable while being customizable enough to suit online shops of any size. Videoly works well for businesses of all sizes because it's so easy to implement without the help of an IT department.
The flip side to this is that Videoly only offers content from YouTube. Therefore, online shops often miss the best product videos available – the ones uploaded to video syndication networks by brands but may not make it onto a manufacturer's YouTube channel.
Therefore, many of the videos Videoly makes available to online shops are made to appeal to a broad audience and cover a family of products, which means customers lose out on much of the specificity they're looking for.
DemoUp Cliplister: The Top Alternative to Videoly
The top Videoly competitor in the retailer space is DemoUp Cliplister's product content syndication software for online shops. We offer the same features as Videoly, but with more customization and the ability to implement 3D and augmented reality product models as well as videos above the fold.
Here are other key features that distinguish DemoUp Cliplister from Videoly:
200,000+ Videos from 3,000+ Brands: DemoUp Cliplister's software makes content available directly from the brands you carry, and cuts YouTube out of the equation.
Automated Content Matching: DemoUp Cliplister uses artificial intelligence (AI) and machine learning (ML) techniques to quickly and automatically match new content to products.
3D and AR Product Model Syndication: DemoUp Cliplister also syndicates 3D and AR product models to online retailers, which can improve conversions by 40%.
Better SEO: Our native video player loads faster, which improves page speed and results in users spending more time on your pages.
Multi-Lingual Content Database: DemoUp Cliplister gets content from brands in over 25 languages, so you always have the perfect video for your audience.
(Note: Losing customers to YouTube? Try using DemoUp Cliplister to syndicate product content through a native video player and keep customers in your store. Contact us to learn how.)
How Videoly & DemoUp Cliplister Compare
In comparison to Videoly, DemoUp Cliplister has:
Faster content availability – AI and ML techniques means DemoUp Cliplister is second-to-none in this area.
Customizable video player – Use a customizable native video player instead of YouTube's.
Better customer experience – By avoiding YouTube, customers are less likely to see ads or end up on a third-party site.
Let's take a more in-depth look at how DemoUp Cliplister and Videoly compare to other alternatives.
Other Top Videoly Alternatives
In addition to DemoUp Cliplister, many people looking for Videoly alternatives also check out Flixmedia, Loadbee, Skeepers, Wistia, and Yago.
Flixmedia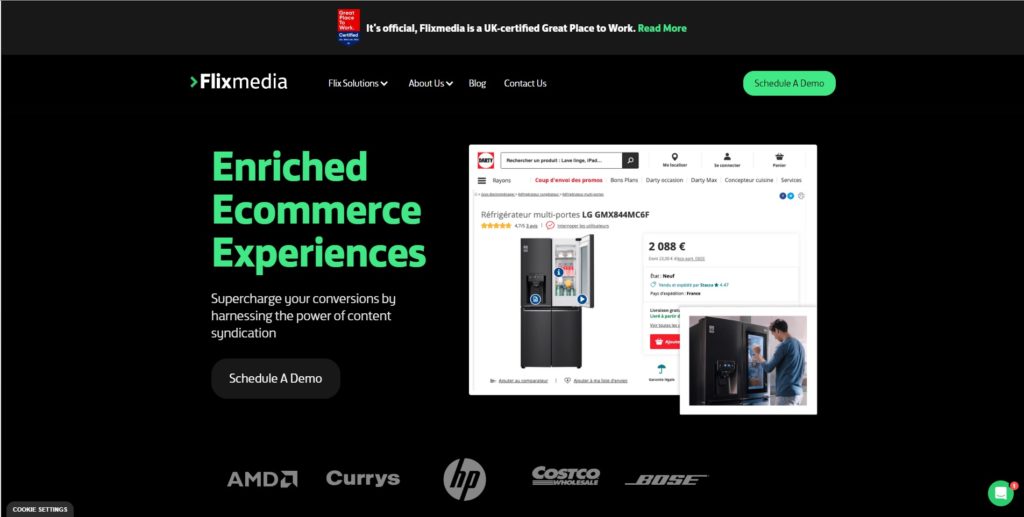 Flixmedia enriches content directly on the page using Hotspots (icons on the hero image), MiniSites (pop-ups) and built-in A/B testing ability.
While retailers can join the network free of charge, the loading times tend to be on the slow side. Furthermore, retailers cannot upload their own content and the software has a limited range of analytics.
The biggest complaint among Flixmedia users, however, is that the video coverage is poor.
(Note: DemoUp Cliplister offers 20x – 30x better product video coverage than Flixmedia. Read our article on Flixmedia alternatives for the best product content syndication software options.)
Loadbee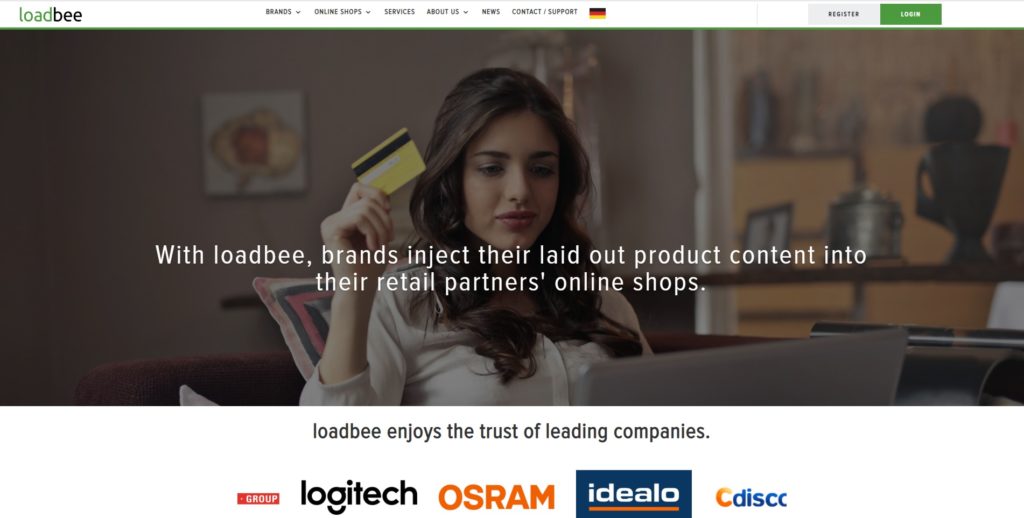 Loadbee is very similar to Flixmedia in that it syndicates product videos from brands to retailers free of charge.
However, like Flixmedia, it does not have an active sourcing service, offers few analytics, and a limited network of brands.

The biggest complaint we hear from former Loadbee users, though, is that the integration loads very slowly. This impacts performance and the user experience, which can negatively impact rankings in search engines.
(Note: DemoUp Cliplister displays all videos directly in product galleries using a native video player that loads 300% faster than YouTube's.)
Skeepers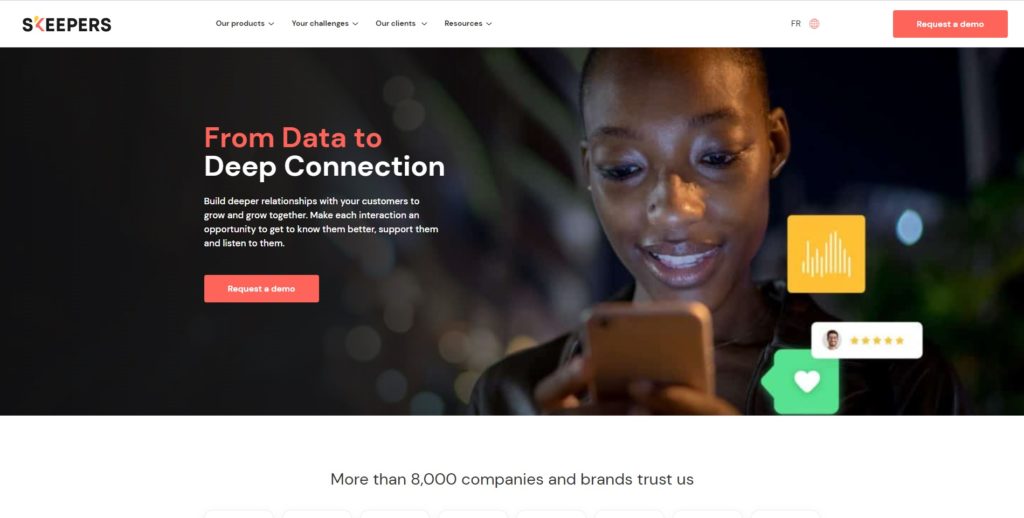 Skeepers is a user-generated content (UGC) platform that helps brands and shops create, collect and distribute product review videos and other UGC through a proprietary video player. The company takes over the entire product video production process and syndicates the finished content to retailers.

While Skeepers is great for brands who want to use review videos as their primary content, the firm does not provide any extra content types. The platform also features limited availability outside of the French market.
(Note: DemoUp Cliplister offers many types of product content alongside full-service product video production and syndicates the final product to retailers in more than 25 countries and languages. Talk to a consultant to find the perfect reviewer for your products.)
Wistia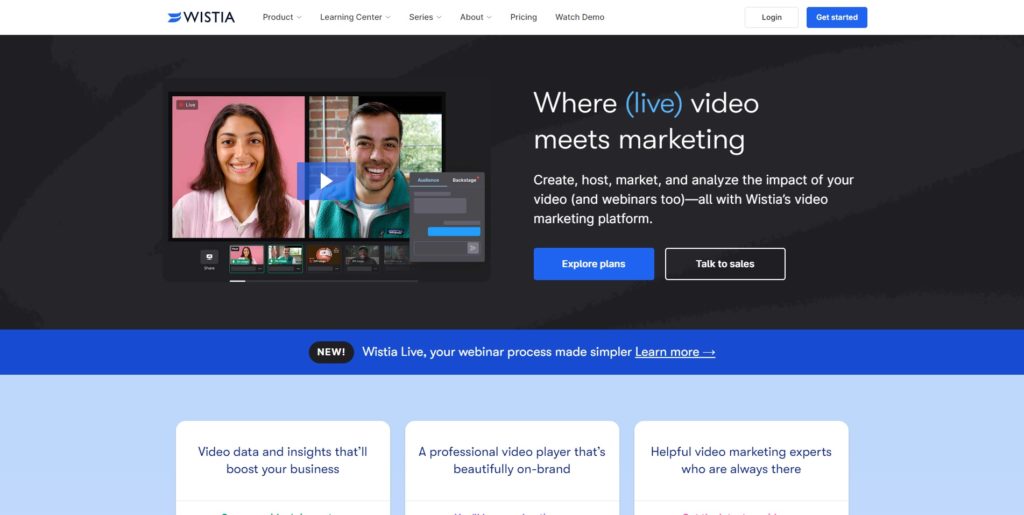 Wistia is a pureplay video hosting service. This means that you have full control over all videos and get a full suite of analytics – but you must manage the content yourself. There is no eCommerce video database, which means there is no AI-assisted content matching.
A huge pain point for many eCommerce shops is having to manually track down updated content from brands. If this is a struggle for you, Wistia probably won't be your ideal solution.
Wistia is also a big strain on IT resources, as the client's IT team is responsible for implementing the application.
(Note: DemoUp Cliplister handles all technical implementation aside from inserting a few lines of code into your shop's template. Plus, the DemoUp Cliplister content database grows by thousands of videos per month, with new product videos automatically mapped to your product pages.)
Yago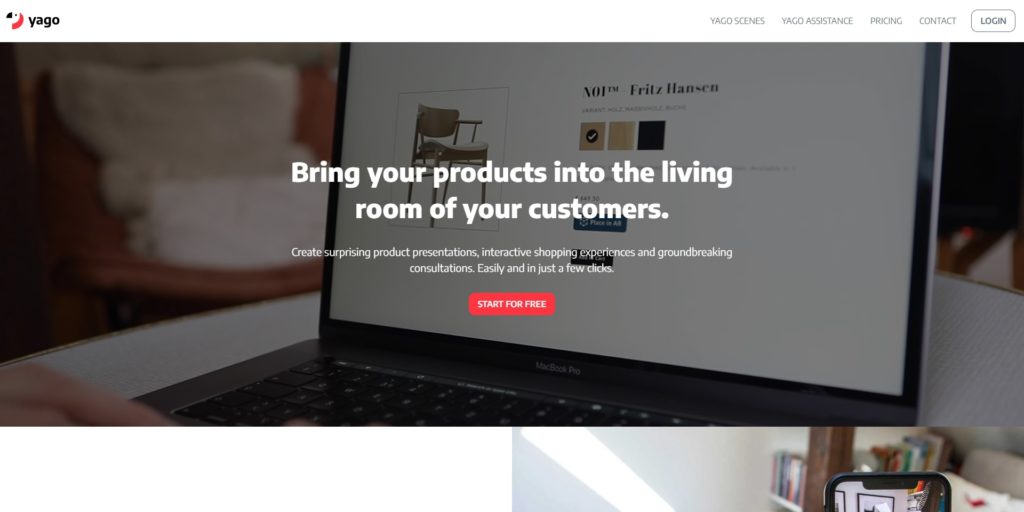 Yago is an application that delivers augmented reality scenes to your customers. The software is especially useful for helping your customers view your products in real-time – in their own environments – and is especially noteworthy for retailers in verticals like furniture or DIY.
While its AR experiences are on par with industry leaders, it lacks the ability to distribute basic content like videos or images to customers.
(Note: DemoUp Cliplister both creates and syndicates 3D and AR product models, product review videos, and product videos.)
Getting Started with the Best Product Content Syndication Software
While features are important, online shops must consider their specific needs and the overall customer experience they want to portray to their visitors when shopping for the top product content syndication solution. Most systems have some of the following functionalities:
Syndication of brand-created content to product pages
A content creation service
A content-matching mechanism.
Mobile-optimized content
Content analytics
We designed DemoUp Cliplister to fit in the price range of most medium-sized online shops while remaining scalable enough for global retailers. We are committed to your success, so we will tell you if we don't think we can help.

To see how DemoUp Cliplister can accelerate your eCommerce growth, schedule a consultation.
Other Resources
For other great reads, head over to the blog.
Otherwise, check out the full range of DemoUp Cliplister software and services.