If you work for an eCommerce retailer, chances are you use some sort of product content syndication software. But how do you know which option is the right one for your business? Reading software reviews from sources like Capterra or TrustRadius helps, but these websites don't provide many details and can complicate decisions rather than simplify them.

Luckily, several of our customers switched from loadbee to DemoUp Cliplister or used other loadbee alternatives, so we know why loadbee is successful for some businesses but not for others.
The following article goes into details about the pros and cons of loadbee, plus five more alternatives, including DemoUp Cliplister's product content syndication software for eCommerce retailers.
loadbee Core Features
loadbee displays content associated with products on an eCommerce shop's product detail pages (PDPs). Brands upload content directly to loadbee's database which then uses SKUs and EANs to map content to the correct pages across a retailer's website.
Here are the main capabilities of loadbee:
A+ Content: loadbee displays content in the A+ section of a PDP, a term popularized by Amazon. This is historically known as the "below the fold" section, or anything a user needs to scroll to see.
Copy and Paste Script Implementation: Shops install videos from loadbee simply by copying and pasting code into your online store.
Mobile Optimization: All the product content loadbee syndicates can be used on mobile devices.
3D, Augmented Reality and Images: loadbee also syndicates 3D views, AR applications, product images and texts in addition to product videos.
loadbee integrates easily into online shops, and users can determine where in the A+ section each piece of content should appear.
Pros & Cons of loadbee
As mentioned, the reason some retailers use loadbee is that it enriches PDPs with brand-created content. However, it does of course have some limitations. Let's look at the advantages and disadvantages former clients of loadbee outlined to us:
Advantages of loadbee, according to the company's site:
Slightly lower bounce rate
Slight improvement to conversions
More relevant product information
Improves brand consistency
Overcomes buyer hesitancy
Provides an emotional connection to products
However, here are loadbee's disadvantages according to former clients:
Many users do not scroll to the A+ section
Slow page loading times and worse Core Web Vitals
No active sourcing of new content
Long time-to-market for new product videos
Limited analytics
Limited number of brands
Retailers cannot upload content created in-house
So, while loadbee may positively impact some aspects of the PDPs it does have content for, the challenge for a retailer simply becomes a lack of product content coverage. loadbee does not actively source new content, some users don't even see the content, and there are not very many brands, to begin with. The tradeoff between loading times and better content may not be worth it in the end for many retailers.
DemoUp Cliplister: loadbee's Top Alternative
loadbee's primary competition in the eCommerce content syndication space is DemoUp Cliplister's product content syndication software for online shops. We offer the same features as loadbee, but with more customization and the ability to implement 3D and augmented reality product models as well as videos above the fold.
Here are other ways DemoUp Cliplister differs from loadbee:
200,000+ Videos from 3,000+ Brands: With such a large portfolio of brands, DemoUp Cliplister provides product content coverage for the most popular products.
Automated Content Matching: DemoUp Cliplister uses artificial intelligence (AI) and machine learning (ML) to match new product content to your PDPs and improve time-to-market.
3D and AR Product Model Syndication: DemoUp Cliplister also places 3D and AR product models above the fold. 3D & AR increases conversions through better product understanding.
Better SEO: The native video player in DemoUp Cliplister's software loads 3x faster than YouTube, which improves product detail page speed and results in users spending more time in your ecosystem.
Multi-Lingual Content Database: DemoUp Cliplister gets content from brands in over 25 languages, so you always have the perfect video for your audience.
(Note: Missing product videos for your top sellers? Try DemoUp Cliplister to improve your product video coverage and sell more high-ticket items. Contact us to learn how.)
How loadbee & DemoUp Cliplister Compare
In comparison to loadbee, DemoUp Cliplister has:
More prominent placement – While loadbee focuses on the A+ content section, DemoUp Cliplister delivers product videos and 3D/AR models above the fold, meaning your customers watch more videos and buy more products.
Faster content availability – AI and ML techniques means product content syndication with DemoUp Cliplister gets product videos on your pages faster than anyone.
Improved UI – DemoUp Cliplister provides you with custom thumbnails so you can maintain the look and feel of your shop with every video.
Better customer experience – With a fast-loading native video player, you improve your pages' loading times, lower bounce rates, and increase rankings.
Other Top loadbee Alternatives
In addition to DemoUp Cliplister, many people looking for loadbee alternatives also evaluate Flixmedia, Videoly, Bazaarvoice and YouTube.
Flixmedia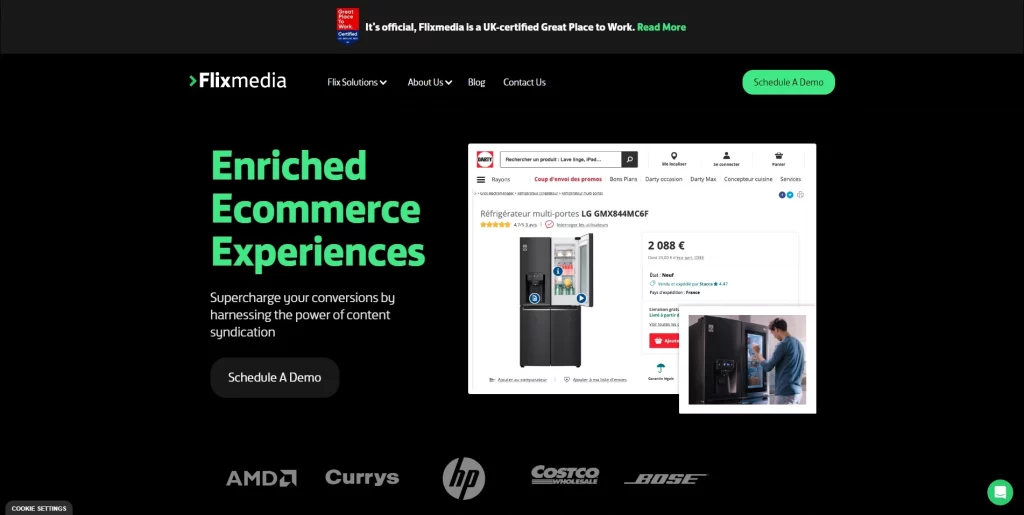 Flixmedia enriches content directly on the page using Hotspots (icons on the hero image), MiniSites (pop-ups) and built-in A/B testing ability.
This sounds great on the surface, but the video coverage is very limited. Furthermore, retailers cannot upload their own content and the software has poor analytics capabilities. The biggest complaint among Flixmedia users, however, is the limited number of brands in the network. If you're using Flixmedia, be sure to check out our list of Flixmedia alternatives.

(Note: DemoUp Cliplister offers 20x – 30x better product video coverage than Flixmedia.Talk to a consultant for a free product video coverage report showing how many videos are available for your shop.)
Videoly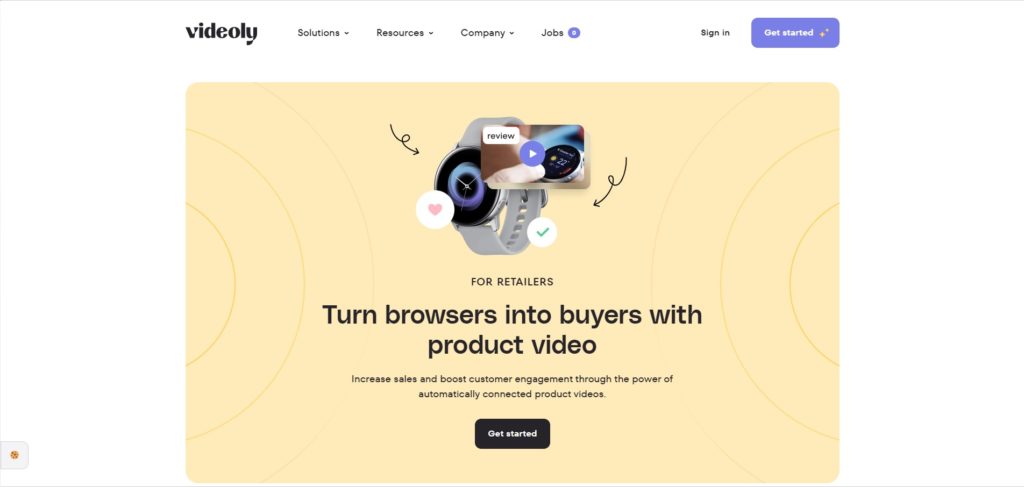 Videoly is a product content syndication solution that provides retailers with product videos from YouTube. While the coverage is decent, Videoly has other drawbacks.
Because the software sources videos from YouTube, some retailers report slower PDP loading times and SEO rankings drops, which may offset the benefit of product videos. If this is something your shop already struggles with, read our article on Videoly alternatives for other options.
Furthermore, syndicating product videos from YouTube is not GDPR compliant, as the media provider loads an external cookie to display the content on users' screens. Content from YouTube should not be displayed unless the user opts in via a consent banner. So, if they decline cookies, they won't see the videos.
(Note: DemoUp Cliplister displays all videos directly in product galleries using a native video player that loads 300% faster than YouTube's and keeps your whole site GDPR compliant. Talk to a consultant to learn how.)
Bazaarvoice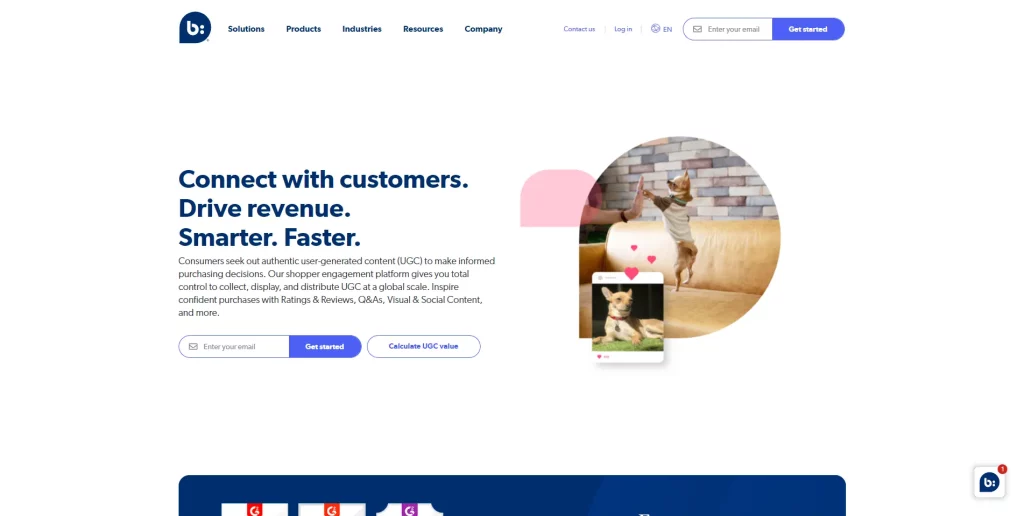 Bazaarvoice is a user-generated content (UGC) distribution network. The software helps brands collect UGC and syndicate the content to retailers.
UGC is great, but it's only one of the many ways to increase online conversions with product content. Users of Bazaarvoice need to get other important content like product feature videos, 3D models and AR experiences from additional platforms, driving up spending.
(Note: DemoUp Cliplister syndicates all types of product videos and 3D models. Talk to a consultant to see what's available for your shop.)
YouTube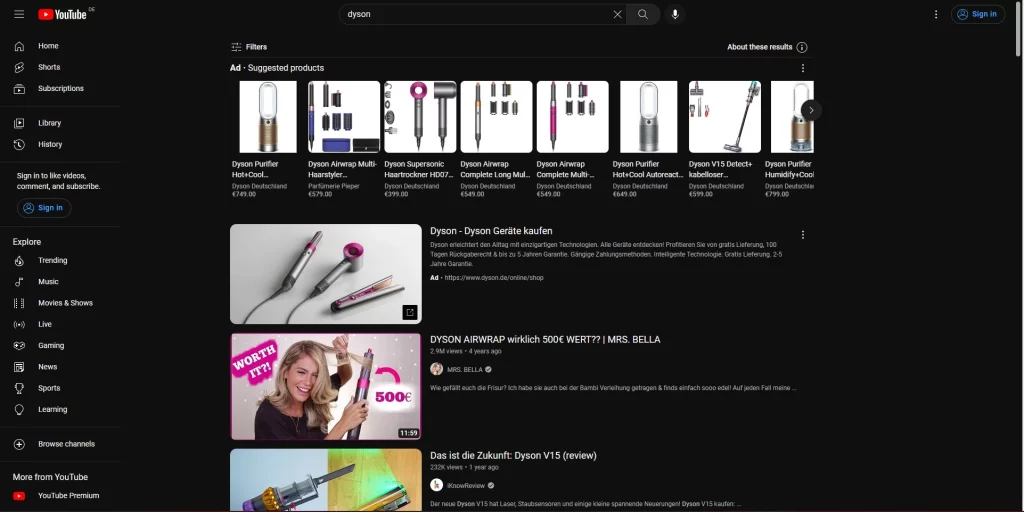 YouTube needs no introduction. The global video behemoth provides an embedded code for almost every video on the platform, for free, meaning you can simply find brand-created videos and implement them anywhere you wish.
On the other hand, the YouTube rabbit hole is deep. Using YouTube as a makeshift product content syndication service means shops run the risk of losing easily distracted customers as the videos continue to play related content.
Therefore, it's best to use product videos and other content directly from the brands that create it. This method also keeps you out of hot water with your brand partners by ensuring you're both on the same page in terms of licensing, brand consistency and campaign management.
(Note: Losing customers to YouTube? Talk to a consultant to find out how you can keep more of your customers engaged and in your ecosystem.)
Get Started With the Best Product Content Syndication Software
With several options available, online retailers must think about their individual business requirements. It's important to keep in mind your shop's UI, IT capabilities, the customer journey, the customer experience and the brands you carry when you're looking for a product content syndication service. Most software applications have some or all the following features:
Syndication of brand-created content to product pages
A content creation service
A content-matching mechanism.
Mobile-optimized content
Content analytics
DemoUp Cliplister fits in the price range of most medium-sized online shops while remaining scalable and reliable enough for global retailers. We are committed to your success, so we will tell you if we don't think we can help.
Still not convinced? Read our article outlining why DemoUp Cliplister is the best product content syndication software on the market.
Otherwise, talk to a consultant to see how DemoUp Cliplister can accelerate your eCommerce growth.
What to Read Next
For other great reads, head over to the blog.
Otherwise, check out the full range of DemoUp Cliplister software and services